Mary Hartwell and the Alarm on April 19, 1775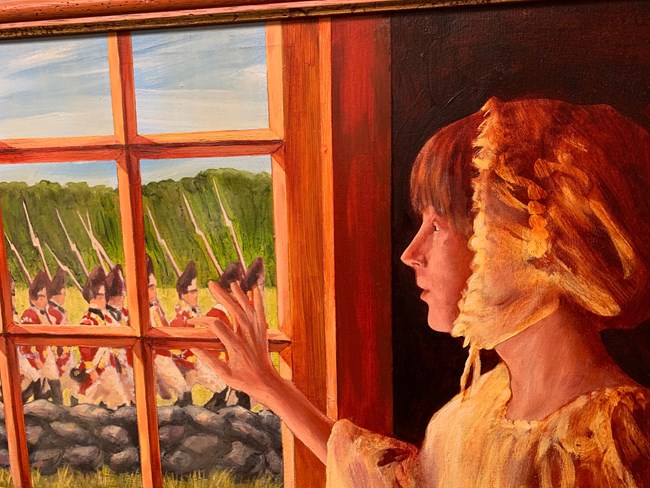 Mary Flint Hartwell was born on March 22, 1747. She married Samuel Hartwell on September 12, 1769, when she was 22 years old and he was 27. Samuel and Mary occupied a house on the Bay Road in north Lincoln, located about 200 yards to the east of Ephraim Hartwell's residence and tavern. In April, 1775, Mary Hartwell was 28-years-old. She and Samuel had three children: Polly, age 4; Sally, age 2; and baby Lucy, only five months old.
April 19, 1775 was a day Mary would remember for the rest of her life. Her actions that day have left historians with somewhat of a mystery. Read this excellent paper by local historian and Lincoln Minute Man, Donald L. Hafner.
Mary Hartwell and the Alarm on April 19, 1775
Last updated: January 16, 2020