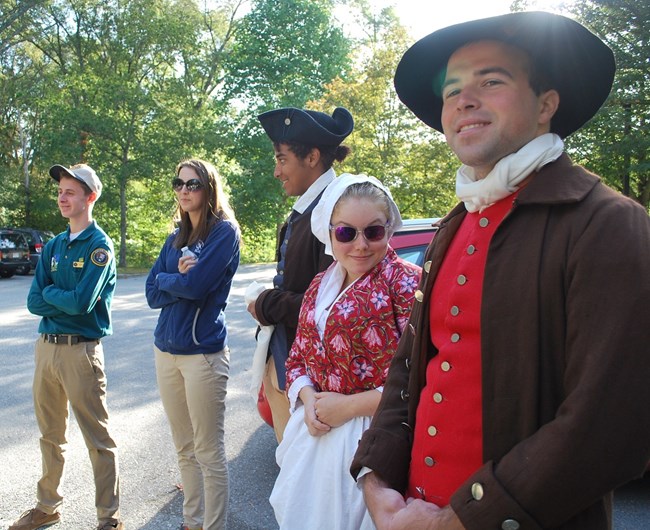 Public History College Internship
If you love history, education, or national parks, you'll love this opportunity! Learn about public history interpretation in a beautiful park that commemorates the first battle of the American Revolution. Interns will research, develop, and present interpretive programs and participate in living history demonstrations. This is a great way to gain experience with the National Park Service and to work at a premiere historic site.
You must be 18-35 years old and enrolled in a two year or four year college program or be in a graduate program.
Duration: 10 weeks, June to August
This is a paid internship and participates are eligible for an AmeriCorps Education Award.
To Apply
Closed. Application deadline March 26, 2018.
This is a CRDIP internship. The Cultural Resources Diversity Internship Program (CRDIP) is a special professional development internship offering that supports undergraduate and graduate students, from underrepresented populations, who wish to gain exposure to and experience in the historic preservation/cultural resources fields of work.
--------------------------------------------
Other unpaid opportunities for students may also be available. The Volunteer Coordinator or the Chief of Interpretation and Education at the park can work with a candidate to develop an internship program to meets your course requirements. A firm time commitment is required, but the number of hours and schedule worked can be flexible. To apply for a customized internship, submit a volunteer application, a resume, and a letter describing your request and the requirements of your course of study or program. Applications must be received by March 30, 2018. Selections will be announced after April 2, 2018.