Parks as Classrooms
At Minidoka National Historic Site students can learn about the internment of Japanese Americans during WWII. Students walk along historic paths while learning about their daily lives, struggles, and accomplishments.
All Field Trips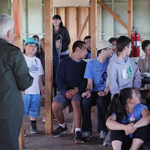 Visiting Minidoka National Historic Site
Learn More
Invite a Park Ranger to come and give a presentation to your classroom, school, or organization. Rangers can provide a variety of programs to meet your needs and goals.
All Guest Speakers
Ranger in the Classroom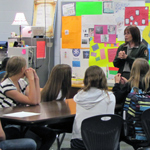 Guest Speakers
Learn More
Last updated: February 28, 2015