Winter at Mesa Verde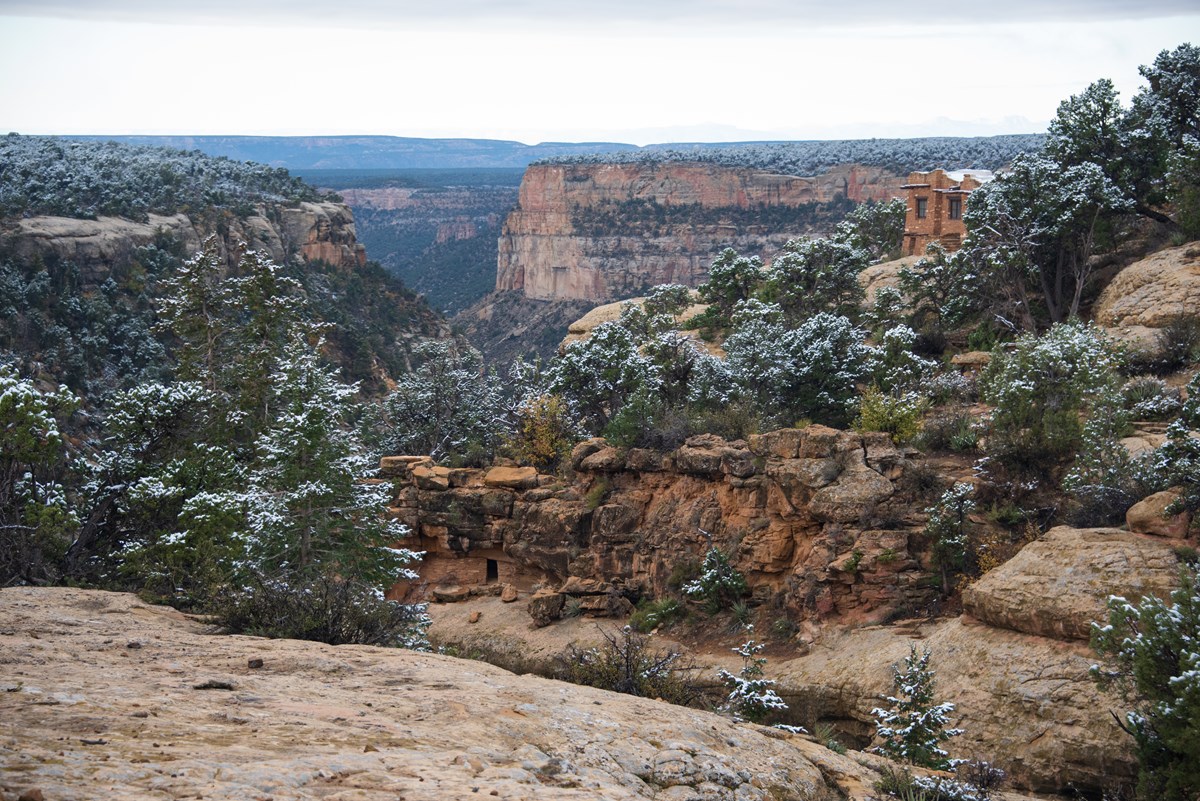 Winter is a quiet and beautiful time to visit Mesa Verde National Park. While many parts of the park close during the winter off-season, winter visitors will encounter a uniquely beautiful side of Mesa Verde and opportunities for winter recreation, including cross-country skiing, snowshoeing, and hiking.

Watch the weather forecast and check for closures on Mesa Verde's Facebook page. Winter conditions can make the park road treacherous.
What's Open? What's Closed?

Open:
Visitor & Research Center and bookstore (Thursday-Sunday 9 am-3 pm, closed for lunch 1-1:30 pm)
Main Park Road
Mesa Top Loop Road
Spruce Tree House Overlook
Far View Terrace (open for lunch service daily 11 am-2 pm)

Closed:
Cliff Dwelling Tours
Chapin Mesa Museum
Lodge and campground
Cliff Palace Loop Road
Wetherill Mesa

All activities depend on road, trail, and weather conditions. Please check with the ranger at the entrance gate for current conditions. We recommend good hiking boots or snow boots, warm layered clothing, a hat, gloves, snacks, sunglasses, and water.
Reservations are not needed to enter the park. There is no overnight camping or lodging in the park. Accommodations are available in nearby communities. Limited food service is available at the Far View Terrace. Check current hours of operation.
Plan Your Visit
Use the following suggestions to help plan your visit, or ask a park ranger for advice at the Visitor and Research Center.

If you have a few hours:

If you have a day:

If you have more than a day:
Last updated: January 19, 2022