Winter Trail Conditions Update
Welcome to the Mesa Verde National Park winter trails update. Trails are groomed for skate skiing, classic skiing, and snowshoeing as snow and ranger schedules permit. Please see the trail updates below for current grooming conditions.

To check current conditions read this page. If you need additional information, call the Chief Ranger's Office (Daily, 8 am-4 pm) at 970-529-4461 or the Visitor & Research Center (Daily, 8:30 am-4 pm) at 970-529-5037.

For current weather forecasts please visit the National Weather Service.For trail descriptions and information on the winter trails program please click here. You can view a map of the groomed Morefield Trails here.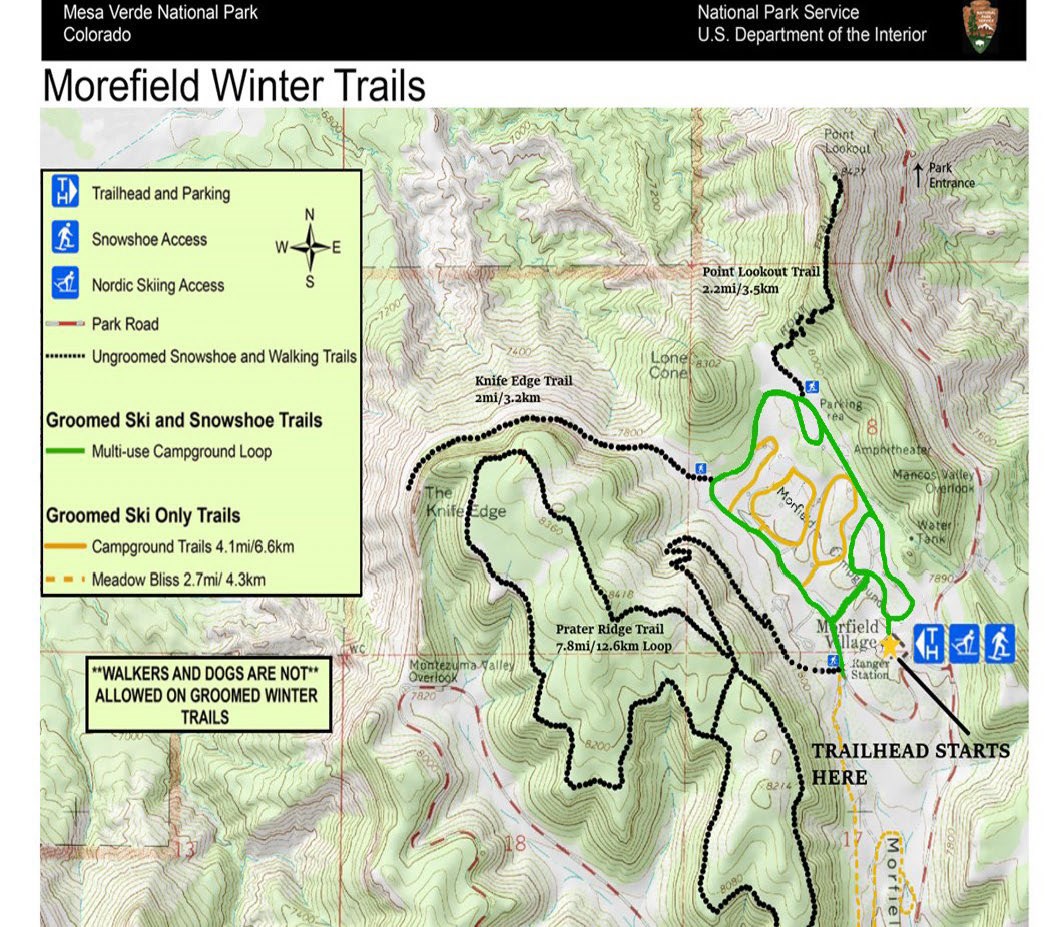 Date: 2/25/2023
Mesa Verde NP received an abundance of dirty and heavy snow over the last week. The consistency of the snow made it difficult to operate the snowmobile and it was not receptive to grooming. As a result only the Pueblo Loop, or first campground loop, in Morefield is available for winter activities at this time. The Pueblo Loop is groomed for multi-use; classic ski, skate ski, and snowshoe. Snowshoes please stay to the right. Trail signs are present. Coverage is excellent, conditions are fair.
The winter trails crew will attempt to get more winter trails groomed and open for winter recreation as time and conditions permit.
Last updated: November 26, 2023