Online Virtual Ranger Station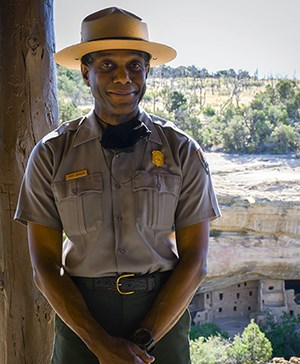 A Message from the Superintendent
Welcome to Mesa Verde National Park. This year our operation still looks a little different. We thank you for your understanding as we work hard to keep you, our staff, and the resources we protect safe. We encourage you to practice good health measures throughout your stay.
Keep six feet (2 m) distance between you and other visitors to reduce the spread of COVID-19.
Thoroughly wash your hands or use hand sanitizer after touching railings, door handles, and other objects.
Please consider wearing a mask as a courtesy to others. Wearing a mask can help prevent transmission of the virus even if you or others do not feel sick.

Know Before You Go
No reservations are needed to enter the park. During the winter and early spring season, much of your visit will be self-guided. Although all cliff dwellings are closed, there is plenty to see and do in the park, including magnificent cliff dwelling views. Please use this page to help you plan your visit to the park before you arrive. It is full of links to helpful information to let you know what is available, what is open, and what self-guided opportunities there are for you to enjoy while in the park.
Visitors should be prepared to adjust their expectations accordingly and should practice social distancing, personal hygiene, and other behaviors to avoid infection in public areas. Although park rangers will be monitoring and available for assistance, visitors should not rely upon site staff to ensure their protection from contagious disease. Enjoy your park and please recreate responsibly, follow CDC guidance for outdoor recreation, and practice Leave No Trace principles. Thank you for helping to keep yourself and others safe and healthy.

For information on what facilities, roads, trails, and other recreational opportunities are available, please visit our Phased Reopening Update page.

Get the Most From Your Visit by Planning Ahead

Current Travel Updates
Visitors traveling from outside the state of Colorado should be aware that they may be traveling through the Navajo Nation on their journey. Due to the significant impact the pandemic has had on residents, there may be curfews in place and services may be limited; especially for those traveling at night. Please be respectful of these residents and plan accordingly prior to passing through Navajo Nation lands. For additional information, visit
https://www.ndoh.navajo-nsn.gov/COVID-19
.
Last updated: January 9, 2021