Visiting Mesa Verde in the Fall Off-Season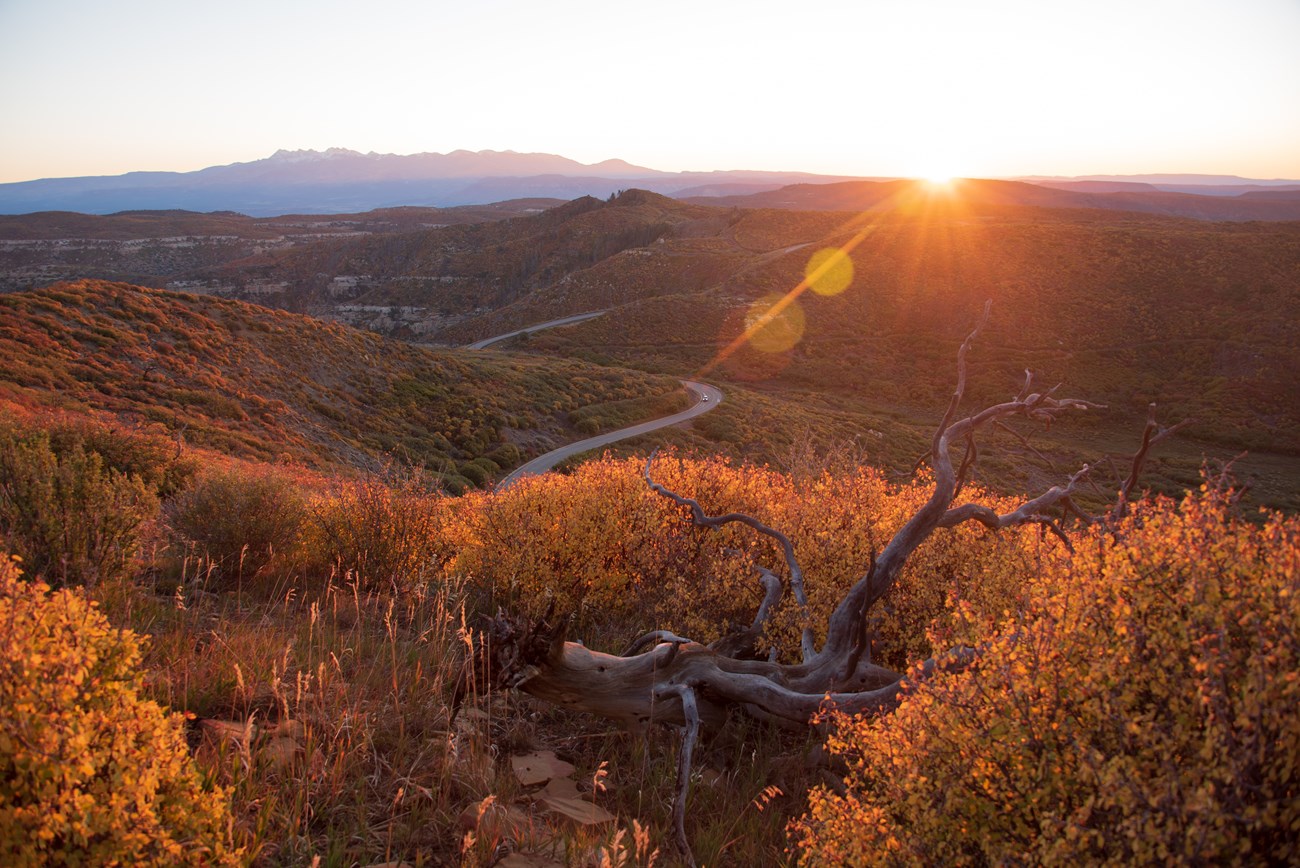 After the tour season ends on October 22, 2022, the fall off-season offers a quieter, cooler, more intimate time to experience the natural beauty and cultural history protected within Mesa Verde National Park.
Planning Your Visit This Season
To plan your visit, use the following suggestions, mix and match to suit your needs, or ask a park ranger for advice at the Visitor and Research Center.
IF YOU HAVE A FEW HOURS:
Your first stop should be at the Mesa Verde Visitor and Research Center (at the park entrance) for information, orientation and current road and trail conditions.
Plan to spend 90 minutes on the roundtrip drive up and down the mesa. Enjoy some of the scenic overlooks along the drive.
Visit the Spruce Tree House Overlook by the museum (currently closed for renovation)
Drive the Cliff Palace Loop Road. Marvel at Cliff Palace, the largest cliff dwelling in North America, from the overlook. Stop at the overlooks for House of Many Windows and Hemenway House. Hike the Soda Canyon Overlook Trail to a view of Balcony House.
IF YOU HAVE A FULL DAY:
Hike the rugged 2.4 mile (3.9 km) Petroglyph Point Trail to experience the natural beauty of Spruce Canyon and a significant panel of Ancestral Pueblo rock writing.
Walk the .75-mile (1.2 km) trail through old-growth pinyon-juniper forest between the Far View Sites, a mesa-top farming community with five excavated villages and a reservoir.
Visit Park Point, the highest point in the park at 8,427 feet (2,569 m), and enjoy dramatic 360° views of the entire Four Corners region.
IF YOU HAVE MORE THAN ONE DAY...
Explore more of Mesa Verde's nearly 30 miles of hiking trails. Hike deep into Spruce Canyon for a showcase of Mesa Verde's diverse ecosystems and wildlife, the Knife Edge, Point Lookout, or Prater Ridge Trails for wide views over Montezuma Valley, the San Juan and La Plata ranges, and the north escarpment of Mesa Verde.
Visit Cedar Tree Tower and the .5-mile (0.8 km) Farming Terrace Trail to see how Ancestral Pueblo people farmed on the mesa.
Experience Mesa Verde's exceptionally dark night sky and celebrate the park's certification as the 100th International Dark Sky Park in 2021.
Last updated: September 23, 2022