Date:
October 19, 2007
Contact:
Tessy Shirakawa, 970-529-4628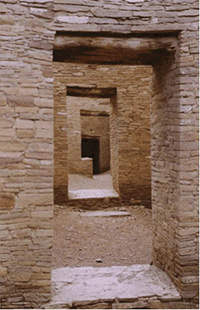 Mesa Verde, Colorado — San Juan Images of Durango, Colorado, has been invited to display their photographs in the Chapin Mesa Archeological Museum in Mesa Verde National Park. Twenty-two photographs taken or restored by San Juan Images are on display through October 31, 2007. Nine photographs taken by Ray Turner and Barbara Lawson are in the gallery show. Thirteen other images were selected from the Mesa Verde National Park archives or the La Plata County Historical Society archives, restored to near their original state, and reprinted with a sepia tone. Some of the historic photographs are over 100 years old and were originally taken on glass plates.
All of the images are offered for sale either as matted or framed prints through the Mesa Verde Museum Association, the park's non-profit partner. Some photographs are offered as Limited Editions. Proceeds from all sales benefit the Mesa Verde Museum Association and the park's Centennial Gallery.
- NPS -