Cliff Palace Tour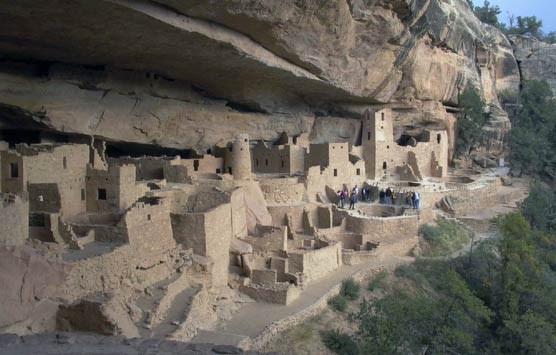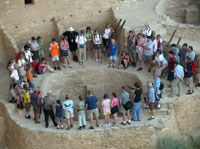 Cliff Palace, at about 150 rooms, is the largest cliff dwelling in the park. The one-hour, ranger-guided tour involves 120 uneven stone steps and climbing five, 8-10 foot (2.6-3m) ladders on a 100 foot (30m) vertical climb. Total walking distance is about 1/4-mile (400m), round-trip.
Once you purchase your tickets, drive to the Cliff Palace parking lot and walk to the overlook to meet the ranger for your scheduled tour.
The Cliff Palace tour is strenuous due to the elevation and physical exertion required to visit the dwelling. The tour is not recommended for anyone with heart or respiratory problems. Cliff Palace, like all of the cliff dwellings, is located at approximately 7,000 feet elevation and involves strenuous physical activity.
Last updated: September 21, 2022