Cliff Palace Discovery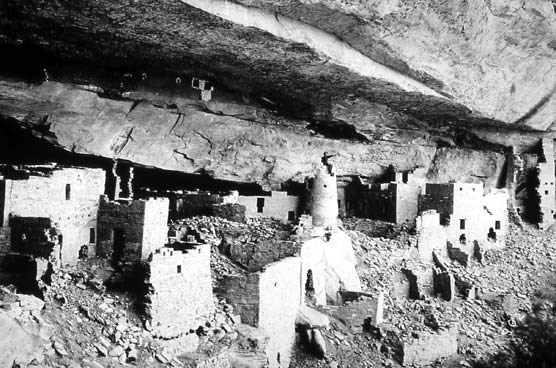 On December 18th, 1888, two cowboys, Richard Wetherill and his brother-in-law Charlie Mason, were riding across the mesa top looking for stray cattle. At the edge of the pinyon and juniper forest near today's overlook at Sun Temple, they came upon a vast canyon. Through the blowing snow they could distinguish something in the cliffs which looked like "a magnificent city." These ranchers from the Mancos Valley may have been the first white men to see what they called "Cliff Palace." After further exploration, they entered the dwelling and made a small collection of artifacts before leaving for the day. Over the next 18 years, these same men, as well as various exploring parties and tourist groups, made expeditions into Mesa Verde.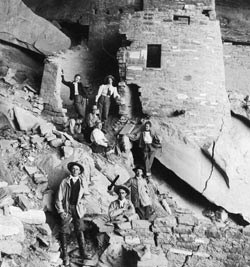 Many of the early visitors to the Mesa Verde area camped in the dwellings for days or weeks at a time while they were sightseeing or looking for stray cattle. No laws protected the sites at the time, and earlier visitors often removed artifacts or defaced the sites. Protection for the dwellings came with the establishment of Mesa Verde in 1906. In 1909, Jesse Walter Fewkes of the Smithsonian Institution excavated and stabilized Cliff Palace.
Last updated: February 24, 2015