Balcony House Educational Tours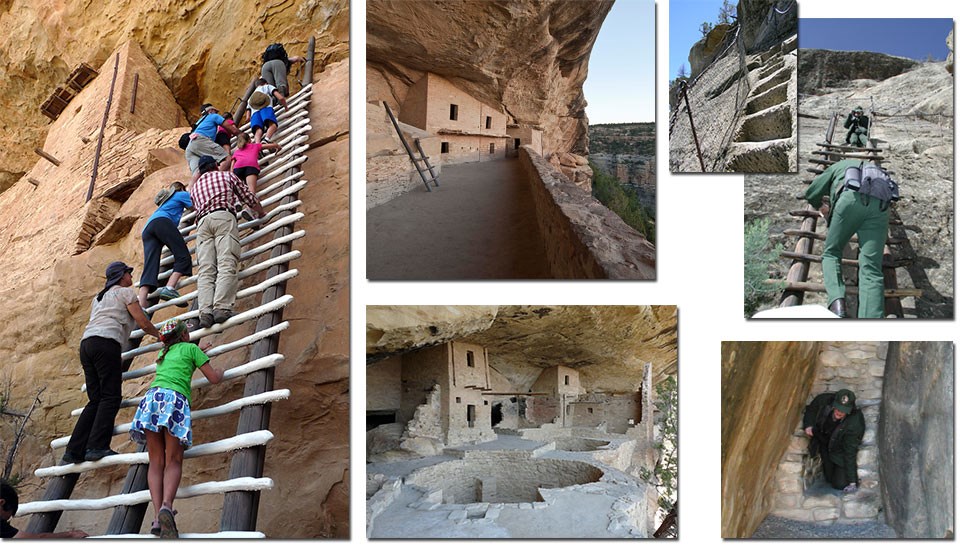 Educational Tours of Balcony House for 3rd to 12th Grade School Groups

The majority of the park is self-guided. However, subject to availability and staffing, Mesa Verde National Park is able to offer a 1-1/2 hour, curriculum-based, ranger-guided tour of Balcony House from April to mid-May and September to mid-October each year. This tour is available at no cost for educational groups who meet the following guidelines.
3rd to 12th grade students who are visiting the park for educational purposes.

A minimum of 10 students and a maximum of 30 students per tour.

Each tour must have at least one (and no more than three) adult for every ten students.
The Balcony House tour is an adventurous cliff dwelling tour that involves climbing a 32 foot (9.8 m) ladder, crawling through a 12 foot-long (3.7 m) tunnel, and climbing up a 60 foot (18 m) open rock face with two 10 foot (3 m) ladders to exit the site.

Reserving Your Educational Tour

Spring 2020 Educational Tours are offered from Monday, April 13 to Friday, May 22. If you are planning a visit to the park during this time, you can request an educational tour for your students. Educational tours are offered on a first-come, first-served basis.
Reservations for Spring Educational tours will open Monday, February 10, 2020, at 8:00 am.

To schedule an educational tour, please contact the education coordinator by phone at (970) 529-5079 or by email.

Please be prepared to provide the following information.
Your Name

School Name

Requested date (1st and 2nd choices)

Time of tour (1st and 2nd choices)

Grade level of students

Number of students and number of adults

Your Contact Information (phone and email)

If you have questions about the tours or other questions about planning your visit, please contact the education coordinator at (970) 529-5079.
Last updated: January 18, 2020