Date & Time

01/16/2017 9:00 AM to 1:00 PM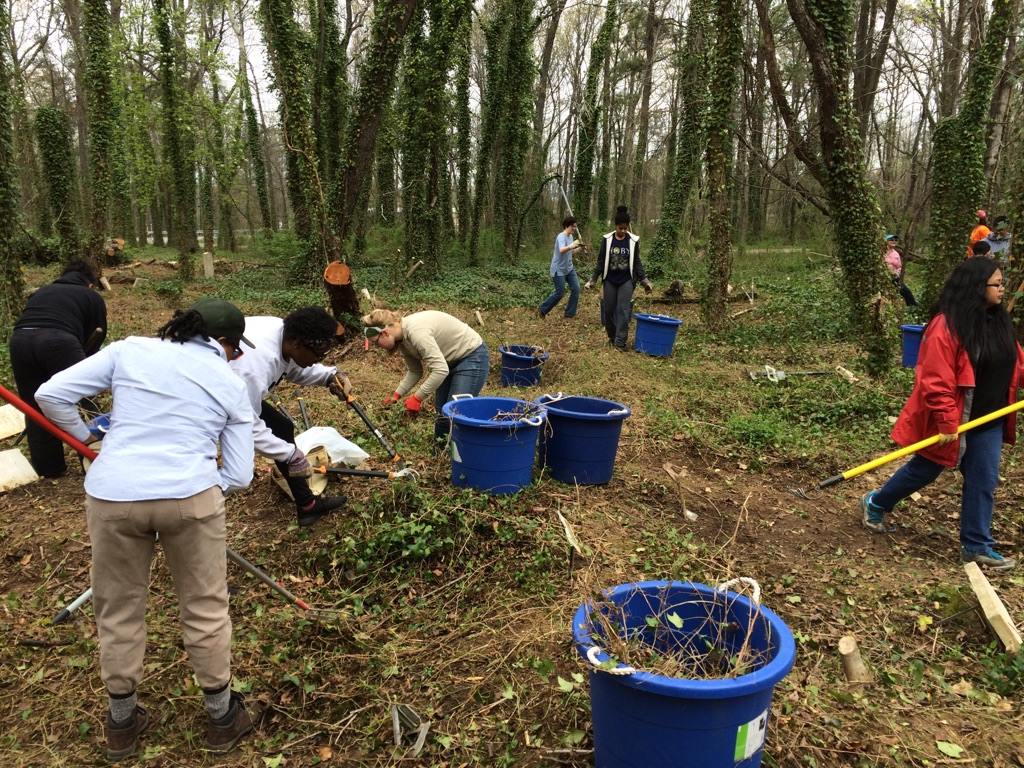 In honor of Martin Luther King, Jr. Day, the Maggie L. Walker NHS and the Friends of Evergreen Cemetery invite you to join us and volunteers from Americorps to help clean up Evergreen Cemetery. Evergreen is the final resting place of many of Richmond's most notable African Americans, including Maggie Walker, editor John Mitchell, Jr., undertaker A.D. Price, and Reverend J. Andrew Bowler. Unfortunately, many years of abandonment have left the historic site completely overgrown. Preservation of this key part of our local history requires the help of many volunteers to, quite literally, uncover it from neglect, and the Martin Luther King Day of Service is a great occasion to protect this history.

The event will take place from 9:00 am until 1:00 pm on Monday, January 16 at Evergreen Cemetery, located on Evergreen Road - directions via link below: 

 evergreencemeteryva.wordpress.com/volunteer-information

Volunteers, who will be using hand tools to remove vegetation, should dress for being outside in cold weather with heavy shoes or boots. Please note that there are no restrooms on site. Volunteers should bring water and snacks if desired. Bring yard tools and gloves if you can.  

The Maggie L. Walker NHS will be open on Martin Luther King, Jr. Day from 12:00 pm to 4:30 pm. A talk on Richmond during WWI by local researcher, Kitty Snow, will take place in the Visitor Center at 2:00 pm. The talk is free and open to the public.