Celebrating Maggie L. Walker: 1864-2014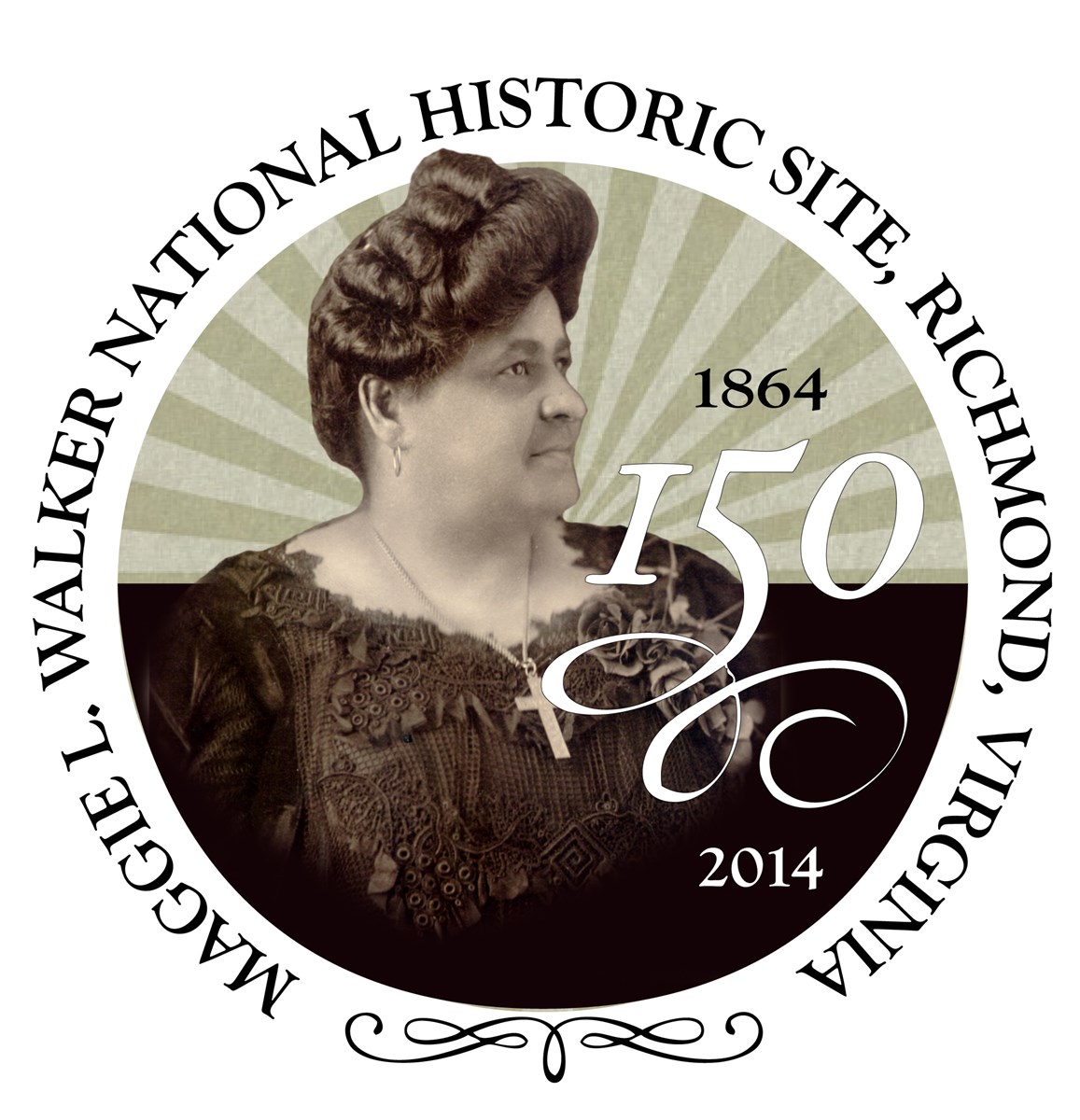 Celebrate and honor the life and legacy of Maggie Lena Walker on the 150th anniversary of her birth.
July 12, 2014
10:00 a.m. - 4:00 p.m.
Maggie L. Walker's 150th Birthday Celebration
The National Park Service invites one and all to come together to celebrate a woman who inspired a community and a nation: Maggie Lena Walker. Whether her story is new to you or familiar, this year's celebration has something for everyone. Enjoy tours, children's crafts and activities, entertainment and more!
New this year:
-Maggie Walker's Richmond Bus Tour: Maggie Walker's physical legacy can still be seen today through the variety of buildings and sites associated with her life and work. This two hour, ranger-led bus tour will explore some of these sites to illuminate the nuances of her personal and professional narrative. The tour will begin at 10:00 a.m. on the front steps of the Walker home. Tickets are $20.00. Hurry! Early reservations are encouraged due to limited seating. To reserve your space, please call 804-335-8100.
-Common Good Fair: Inspired by Maggie Walker to take action and make a difference in your community? Come to the Common Good Fair and connect with community engagement groups and get involved!
- Girl Scout Poster Contest: View artwork produced by local Girl Scouts illustrating Maggie Walker's four pillars of leadership that still stand relevant and important to Girl Scouts today: Economic Independence, Education, Self Determination, and Civic Engagement. Sponsored by the National Park Service and the Girl Scouts of the Commonwealth of Virginia
July 15, 2014 - 6:00 p.m.
"We Cannot Stand Alone: The Life and Legacy of Maggie Lena Walker"
Commemorate the life and accomplishments of Maggie Lena Walker on the 150th anniversary of her birth. This capstone event will illuminate Walker's life through the words and stories of people who lived during her time. Praise from contemporary guest speakers will illustrate the legacy Walker has left behind in our present-day Richmond. The program will culminate with a procession from the church venue to the steps of Maggie Walker's Leigh Street home.
Program will take place at:
Third Street Bethel A.M.E.Church
614 N. 3rd Street
Richmond VA 23219
* Off-street parking will be available across the street at Club 533 at 700 N. 3rd Street, Richmond VA 23219
Last updated: July 8, 2014