75th Commemoration
A Note from the Superintendent
Manhattan Project National Historical Park preserves and interprets the nationally significant sites, stories, and legacies of the Manhattan Project, the United States' atomic weapons program during World War II. The summer of 2020 marks 75 years since the culmination of the Manhattan Project, when atomic weaponry was first tested in New Mexico on July 16, 1945 and then dropped on the cities of Hiroshima and Nagasaki in August 1945.
Our commemorative programming acknowledges and interprets the conflicting viewpoints, both contemporary and modern, that surround these events. We strive to provide eyewitness testimony from Manhattan Project personnel and convey the unprecedented physical and psychological traumas that atomic weaponry created for those in Hiroshima and Nagasaki on those fateful days.
The scientific research and wartime actions of the Manhattan Project have profoundly shaped the last 75 years of human history. As we reflect on these historical events, we want to amplify the voices for peace and will collect and share messages of peace from people around the world. We will archive these messages in a time capsule to be opened on the 100th anniversary of the bombings. We hope that you will join us in remembering the world-changing events of 75 years ago and share with us your personal meaning of peace.
---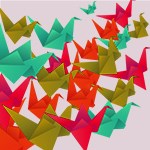 The origami crane has become a symbol of resilience, strength, and peace. To celebrate these values and recognize the historical trauma of the atomic bombings, the park is soliciting paper cranes with messages of peace from the public.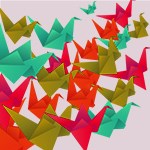 折り鶴は、「平和」と「生きる力」の象徴となりました。これらが持つ価値を分かち合うとともに、原爆が残した歴史的な心の傷を覚えておくために、公園局は皆さんから平和のメッセージが書かれた折り鶴を募集します。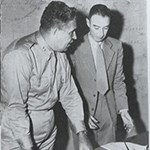 Learn more about the role of the Manhattan Project in the events of 1945 as World War II came to an end.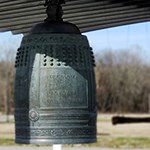 Participate in our 75th Commemoration events by virtually ringing the International Friendship Bell and sharing your reason for doing so.

Participate in our 75th Commemoration events and enjoy Lights for Peace virtual experience to commemorate and the atomic bombings of Japan in the waning days of World War II and recognize the historical trauma of these events.
Learn more about the Manhattan Project!
Last updated: March 7, 2023