Gulag at Manzanar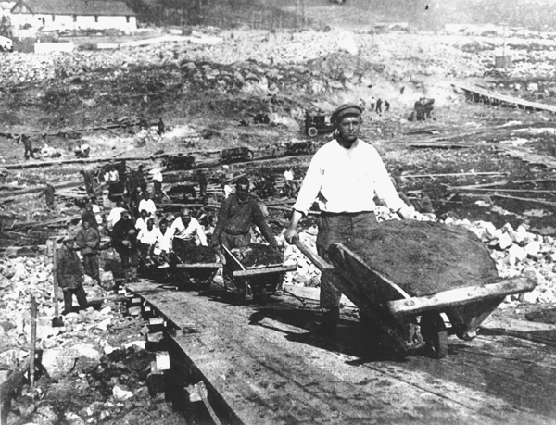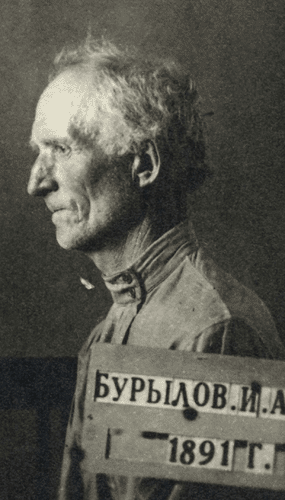 Traveling Exhibit
The National Park Service, in partnership with the Gulag Museum at Perm-36, Russia, the International Memorial Society, and Amnesty International USA, presents the first exhibition on the Soviet Gulag in the United States.
"Gulag" was the acronym for the Soviet bureaucratic institution Glavnoe Upravlenie ispravitel'no-trudovykh Lagerie (Main Administration of Corrective Labor Camps). This branch of the secret police oversaw the Soviet forced labor camps and internal exile system. Between the Russian Revolution in 1917 and the fall of the Soviet Union in 1991, some 25 million people were held in the Gulag System. The combination of endemic violence, extreme climate, hard labor, meager food rations, and unsanitary conditions led to extremely high death rates.
Manzanar National Historic Site and Eastern California Museum hosted "GULAG: Soviet Forced Labor Camps and the Struggle for Freedom" FEBRUARY 17 - OCTOBER 21, 2007. The exhibit was on display at Eastern California Museum in Independence, California. The Museum is open every day except Tuesdays.
Photo Exhibit
In addition to the main exhibit, Manzanar hosted Faces of Resistance, a photo exhibit of Soviet Dissidents. This companion exhibit tells the stories of forty-nine people who were involved in the struggle for human rights in the former Soviet Union. Dignity, mutual respect, a firm commitment to non-violence and the rule of law were the main components of this movement. Andrei Sakharov was the champion of this movement. In 1975, his indefatigable activity on behalf of human rights earned him the Nobel Peace Prize. This photo exhibit is on loan from the Andrei Sakharov Archives and Human Rights Center. Faces of Resistance was on display through APRIL 15, 2007.
Events
Manzanar National Historic Site and Eastern California Museum hosted multiple screenings of Gulag documentaries. Please read the press release for more information, or check out our flyer.
Manzanar National Historic Site and Eastern California Museum hosted opening weekend events during the Presidents Day weekend, February 17 - 19, 2007. Eastern California Museum and the Independence Chamber of Commerce hosted a well attended public reception on Saturday, February 17, from 1:00 to 4:00 p.m. Manzanar National Historic Site hosted film screenings on Sunday, February 18. We screened A Forgotten Odyssey about the imprisonment of thousands of Poles in Gulag camps during World War II. We also screened The Cold Summer of 1953 about Gulag survivors in exile after the death of Josef Stalin.
Teacher Resources
Harvard University designed a curriculum unit around the exhibit and the Gulag experience. Manzanar National Historic Site held four teacher workshops around California in February to distribute the curriculum and share information about the Gulag experience.Get yourself a copy at http://gulaghistory.org/exhibits/nps/.
Book Clubs
We invite you and your book club to be a part of this year's Eastern California Gulag experience. We suggest reading Aleksandr Solzhenitsyn's stunning classic One Day in the Life of Ivan Denisovich as your March selection. The novel concentrates on one man as he attempts to survive another day in a Soviet Gulag camp with dignitiy and humanity.This book serves as a powerful reminder of the resilience of the human spirit. Solzhenitsyn provides his readers with a seemingly hopeless situation, then gives us characters who struggle fiercely to maintain their individuality.
Click to download a list of discussion questions to accompanying your reading.
Learn More
Please visit www.gulaghistory.org to take a virtual tour of the exhibit, learn more about the Gulag experience, and see the overall exhibit schedule. The exhibit is moving next to Atlanta where it will be in residence at Martin Luther King, Jr., National Historic Site.
Please phone Manzanar exhibit coordinator Gretel Enck for more information at 760-878-2194, extension 2713.
To learn about lodging, dining, and the many year-round recreational opportunities in our area, please go to Plan Your Visit or call the Independence, CA, Chamber of Commerce at 760-878-0084.
Last updated: March 31, 2012