Management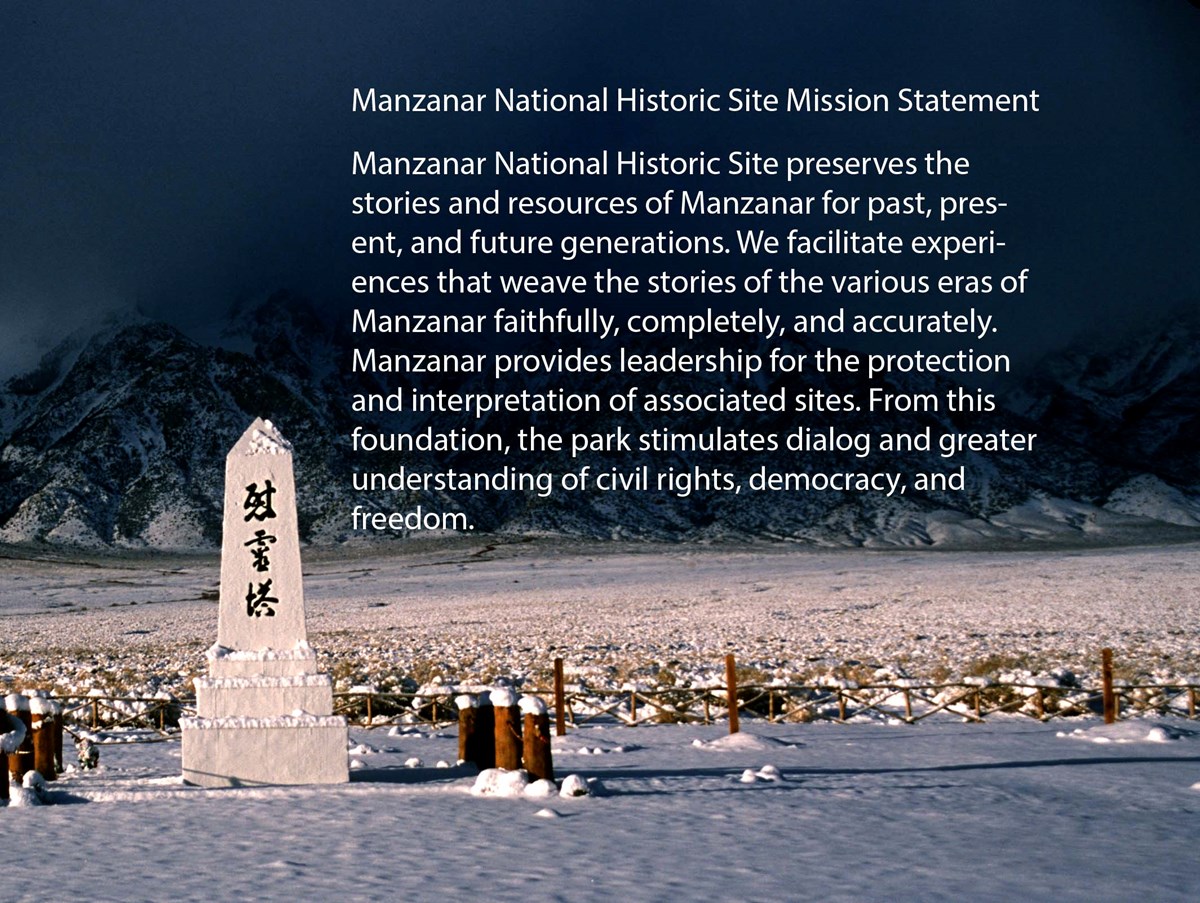 Management Documents
The
Garden Management Plan
(2015)
identifies specific treatments to meet the goals set forth in the General Management Plan. Implementing the Garden Management Plan will provide the public with the opportunity to see the full range of gardens types at Manzanar.
Manzanar's
Museum Management Plan
(2012) identifies the key collection issues facing the park, and presents a series of recommendations to address those issues.
The Orchard Management Plan (2010) provides objectives and guidance for the management of park orchards. Recommendations call for the restoration and rehabilitation of portions of five town-era orchards.
Manzanar's Long Range Interpretive Plan (2007) provides interpretive direction for the park that was developed with public input and involvement. The park is engaged in the long-term process of realizing the visions outlined in this plan, as well as in the site's General Management Plan (1996).
Manzanar's Cultural Landscape Report (2006) provides recommendations for the park landscape as a whole. These recommendations provide a broad framework for future treatment with some specific examples.

Last updated: August 23, 2017