Group Volunteering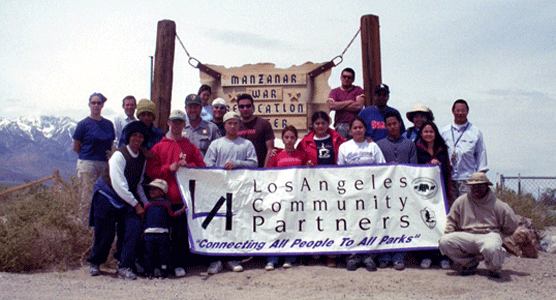 Organized groups are essential for supporting the NPS mission of preserving natural and cultural resources while providing for the enjoyment and education of this and future generations. Examples of group volunteer community service projects at Manzanar include invasive plant species removal, trail maintenance, brush removal, and various other types of outdoor duties. There is typically a five hour minimum commitment and two month advanced notice for setting up service projects to ensure staff availabilty.
Groups can also participate in some of our outdoor projects and volunteer days. To learn more about our upcoming opportunities, check out the Manzanar National Historic Site Facebook page.
For more information on volunteering as an organized group, please contact the volunteer coordinator.
e-mail us
Manzanar National Historic Site
PO Box 426
Independence, CA 93526

To learn more about volunteering with the National Park Service, please visit the National Park Service Volunteer-in-Parks page.







Last updated: October 11, 2018