Artist in Residence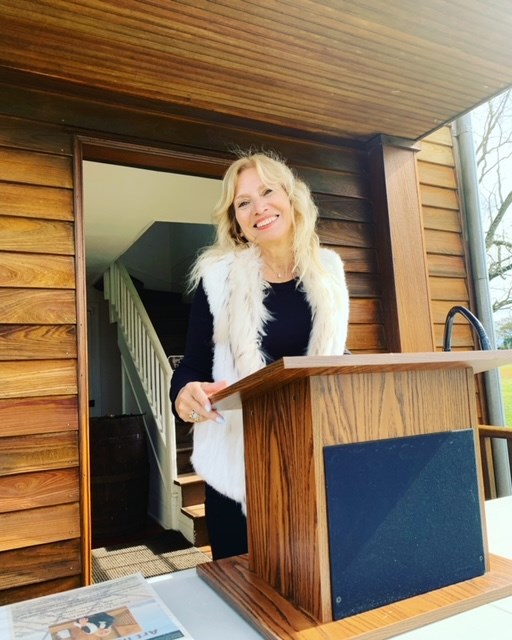 Manassas National Battlefield Park Artist-in-Residence Program
Thank you for your interest in Manassas National Battlefield Park's Artist-in-Residence program!
The application period for our 2023 Residency is closed.
Program Description:
The Artist in Residence program at Manassas National Battlefield Park was founded in 2016 and is open to students and professional artists who are over the age of 16 and U.S. citizens. The program provides time for artists to get away from everyday responsibilities to focus on their surroundings and their medium. Artists will translate the meanings and significance (themes) of Manassas National Battlefield Park into artistic expressions within their chosen art medium. Manassas National Battlefield Park's Artist-in-Residence program is one month long. Program dates will be selected by the park and selected artist. No stipend is provided.
Residency Requirements
:
- Explore Manassas National Battlefield Park's historical, cultural, and natural themes through your work.
- Donate one piece of artwork to the park's collection.
Explore
The purpose of Manassas National Battlefield Park is to preserve and protect the land and resources associated with the First and Second Battles of Manassas to foster understanding and appreciation of the battles and their significance by providing opportunities for interpretation, education, enjoyment, and inspiration.
Public Presentation
The Artist-In-Residence Program aspires to share with the public the historical, cultural, and natural resources of Manassas National Battlefield Park through the world of art. Artists will be encouraged to interact with park visitors on site. Artists will also be encouraged to host 2 presentations/art showcases for the public or park staff on his or her medium, interests and experiences. This interaction can be tailored to an individual's medium, interest, and experience using only a few hours of one's stay. Programs can be demonstrations, talks, exploratory walks, or performances. Artists must provide their own supplies and equipment for these presentations.
Artwork Donations
Selected artists participating in Manassas National Battlefield Park's Artist-In- Residence Program are expected to donate to the Park an original piece of work from, and representative of their residency in the battlefield which will serve to promote and celebrate the Park. Donated artwork must be received no later than six months after an artist's residency. Artists are required to sign a contract to provide the copyright for this artwork to the National Park Service. All submissions and agreements are maintained as part of the park's museum collections. Artwork may be used in exhibits, educational programs, commercial publications, public affairs, fundraising efforts, and by National Park Service partner organizations and cooperating associations for their products. Commercial use of the original artwork will be decided upon by the park and selected artist.
Amenities Provided:
Subject to availability and need, the park offers housing at no cost to the artist.
Please Note: Housing is occasionally limited to certain times of the year.
This housing is fully furnished with heat and air conditioning. Basic cooking equipment is also provided. No additional studio space is available. Artists need to bring bedding, personal gear, food and art supplies. All transportation is the responsibility of the artist. All artists are enrolled in the park's Volunteers In Parks (VIP) program and are covered under Worker's Compensation for any injuries incurred under the scope of their residency.
Selection Process:
Submissions will be reviewed by staff with artist notification approximately 2 weeks thereafter. Selections will be based upon artistic integrity, ability to interpret park themes, ability to connect and relate their artwork to visitors, and the willingness to donate a finished, original piece of artwork which was inspired during the artist's residency. All art forms are considered except those that manipulate or disturb the park's environment.
If you have any questions about the program, please
email us
.
Last updated: January 10, 2023