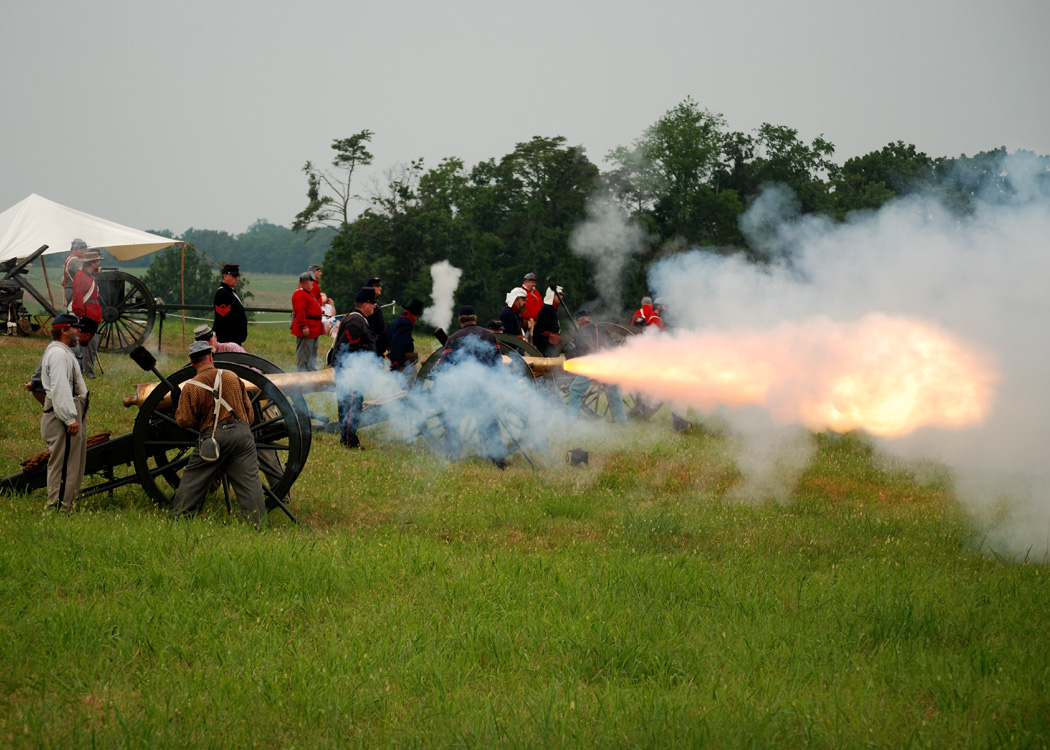 Join park staff as we commemorate the 152nd anniversary of the First Battle of Manassas (Bull Run) on July 20, 2013. The park will offer a variety of historian led walking tours and living history demonstrations. All walking tours will last 60-90 minutes.
Schedule of Events:
Stone Bridge Walking Tour: 10:00 a.m.
Meet at Tour Stop #12 (Stone Bridge)
Matthews Hill Walking Tour: 12:00 p.m.
Meet at Tour Stop #4 (Matthews Hill)
Chinn Ridge Walking Tour: 2:00 p.m.
Meet at Tour Stop #10 (Chinn Ridge)
Portici Walking Tour: 4:00 p.m.
Parking TBA
Henry Hill Walking Tour: 11:00 a.m., 1:00 p.m. & 3:00 p.m.
Living History Demonstrations: The annual commemoration of the first battle with living history demonstrations and historic weapons firings to reveal military tactics and portray soldier life. Henry Hill, 10:00 a.m. to 4:00 p.m.