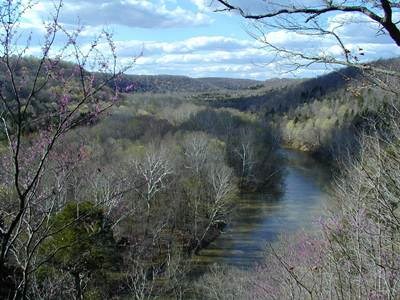 Spring is a beautiful time of year at Mammoth Cave National Park. The forest is bursting with color, wildlife is becoming more active and the cave continues its powerful pull in luring people to explore beneath the woodland. We would love for you to join us!
Our spring schedule runs from March 10 - May 25, 2018.
The Visitor Center hours are 8:00 a.m. - 6:00 p.m. Central Time.
Reservations are not required, but are strongly recommended. Cave tours frequently sell out and reservations are the only way to ensure a spot is available for you and/or your party. Please plan accordingly. Reservations cannot be made the same day of the tour. Adult ticket prices are for individuals 13 and up. Youth ticket prices are for visitors age 6 - 12. Unless otherwise noted, all visitors under the age of 16 must be accompanied by an adult age 18 or over.
During the months of March, April and May the park is a very popular destination for school trips and other parties. As a result, your tour may include other group(s) of various ages.
Unless otherwise noted, flash photography is not permitted on cave tours.
Below you will find our full selection of tour times and descriptions offered this spring. Feel free to read each one, decide which is best for you and tailor-make your own opportunity to experience the wonders of Mammoth Cave National Park.