Conditions Along Nolin River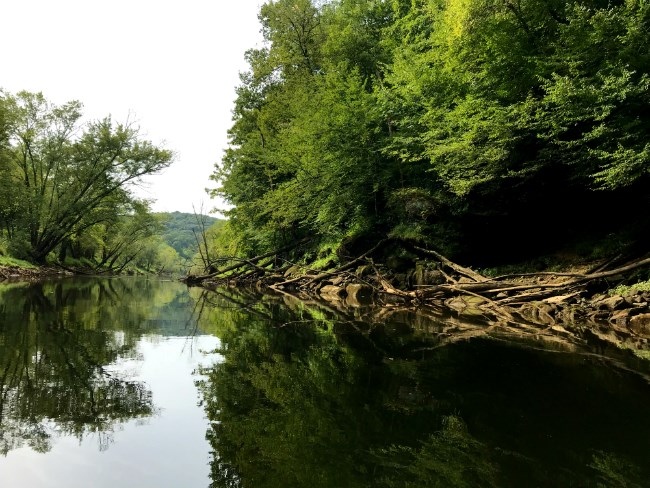 The removal of Lock and Dam No. 6 on the Green River downstream from the park have resulted in lower water levels on the Nolin River, a tributary to the Green. Paddlers on Nolin River will now experience a quicker paced river and should be familiar with operating paddle craft before embarking on a trip. Water level can change rapidly and hazards such as fallen or submerged trees and rocks, drifting debris and swift currents still exist. While inside the National Park boundary, personal flotation devices (PFDs) must be worn at all times and alcohol use is prohibited on the rivers.
The new lower water level created by the removal of Lock & Dam 6 resulted in the river banks drying and slumping into the river. Trees were no longer supported by the riverbank and began falling across the narrow stream creating numerous hazards and blocking the path of boaters. The U.S. Army Corps of Engineers has removed several hundred downed trees and dangerous snags. While the river is now open and free of most problem areas, there are a few sections paddlers will need to be able to navigate around to safely journey down the river. The river system is dynamic and conditions can change daily. Please exercise caution.
Last updated: September 4, 2018