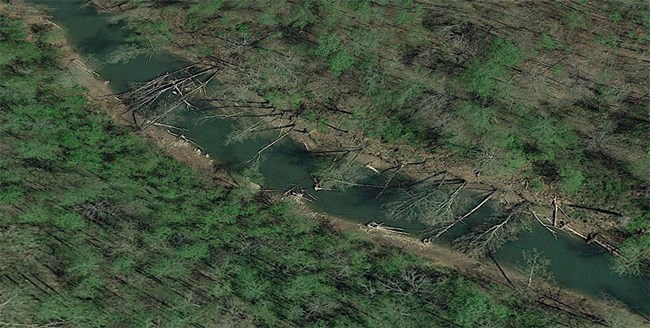 Recent changes in water level resulting from the removal of Lock and Dam No. 6 on the Green River downstream have resulted in lower water levels on the Nolin River, a tributary to the Green. Dewatering of the banks has caused many trees to fall inward across the relatively narrow stream. The lower water level has also exposed numerous submerged limbs, trunks, boulders and other hazards.
The Nolin River in Mammoth Cave National Park is now considered largely impassible for the time being, and navigation is strongly discouraged.
Numberous portages are required. Only very experienced canoeists and kayakers should attempt passage.