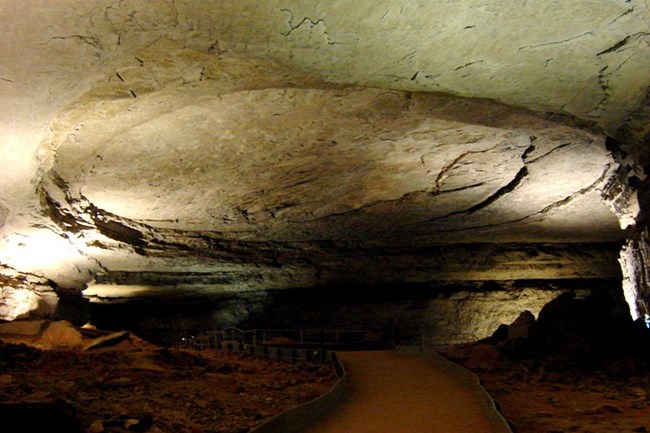 Duration: 30 minute minimum
Walking Distance: ½ mile, round trip in cave
Restrooms Available? No
Emphasis on: Large trunk passages; cultural history and environmental issues; current research
Landmarks Seen: Natural Entrance, Narrows, Rotunda, Saltpeter artifacts, Audubon Avenue, American Indian artifacts, Rafinesque Hall
Elevation Change: 140 feet
Number of Stairs: 120
Steep Hill Climbs? One, to and from cave entrance
Restrictions: General restrictions apply
Visit the Rotunda, one of the largest rooms, explore a vast canyon passageway, and learn about 19th-century saltpeter mining operations and the geologic origins of Mammoth Cave on this self-guiding tour.