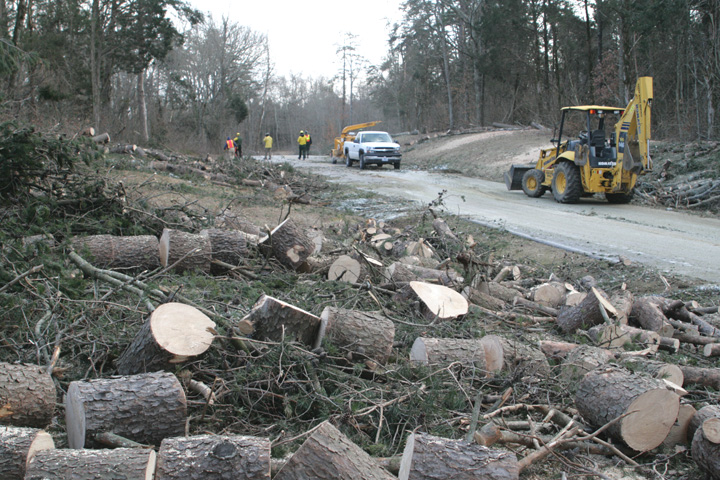 News Release Date:
February 13, 2009
Contact: Vickie Carson, 270.758.2193
Superintendent Patrick Reed announced today that the public is invited to collect downed wood in the park as part of the clean-up after the January 27 ice storm.
"We have an excess of firewood in the park," said Reed. "We have already placed an ample supply of cut firewood in the park campgrounds, and still have many trees that need to be removed from the roadsides. We hope the wood will be useful to the public."
Persons interested in collecting the wood must:
Collect only the cut wood lying within the mown shoulder of park roads that are open to the public, in mown cemeteries, and on the mown grounds in the visitor center area. Wood may not be gathered from the park campgrounds, picnic areas, or forest.
Use care in parking vehicles off the pavement. Do not drive off the pavement if the shoulder is wet and muddy. Damage to road shoulder could result in a citation or fine.
Use

no

tow-behind trailers to collect the wood.

Collect wood between the hours of 8:00 a.m. and 4:00 p.m., Monday through Saturday.
Use only non-mechanized equipment. The use of chainsaws is not permitted.
This opportunity is for private citizens to collect wood for personal use only. Commercial operations are prohibited.
The park also stacked downed wood in the field directly behind the Lincoln Volunteer Fire Department. This wood may be collected under the above guidelines.
For more information about wood collection in the park, please call the Ranger Station at 270.758.2115. 

- NPS -