Friends sponsor "A Walk in the Park" October 8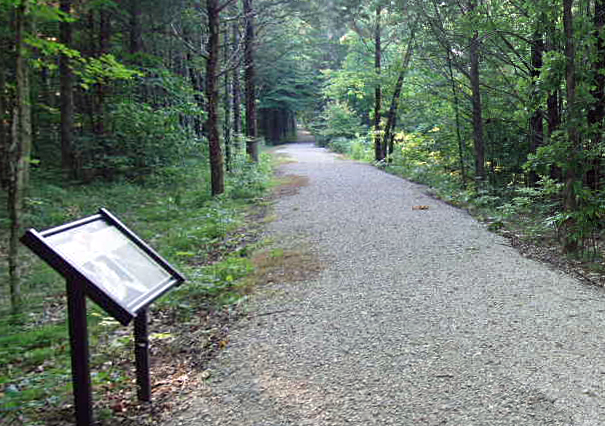 News Release Date:
October 4, 2011
Contact: Vickie Carson, 270-758-2192
Contact: Gayle Giesecke, 270-597-7604
The Friends of Mammoth Cave National Park are sponsoring a Walk in the Park on Saturday, October 8. Registration begins at 9:00 a.m. at the Hotel parking lot.
"We greatly appreciate our Friend group," said Superintendent Patrick Reed. "We share the same goals of helping preserve the park and helping people enjoy it."
"Walk In The Park 2011 is an opportunity to enjoy the park's fall landscape, improve your fitness, and contribute to the Friends' efforts," said Henry Holman, chairman of the Friends' board of directors. "We'll be traveling along the Mammoth Cave Railroad Bike and Hike Trail, which is mostly level and has a graveled surface. Should be a beautiful day and we hope many will come out and join us."
The Walk will be on October 8, 2011 with on-site registration beginning just outside the Mammoth Cave Hotel at 9:00 a.m. CDT. The registration fee is $15 per person, $5 for seniors 55 and older, and $5 for children 12 and under. Participants will receive a commemorative T-shirt, drink and snack. Anyone in attendance is also eligible for drawings to win great cave country prizes, including a stay at Park Mammoth Resort; tickets to HotRods 2012 games, cave tour passes for Mammoth Cave, and much more (must be present to win).
For more information, contact Gayle Giesecke, Executive Director, Friends of Mammoth Cave National Park, Inc.; 270-597-7604; or by email at info@friendsofmammothcave.org.  
- NPS -
Last updated: April 14, 2015