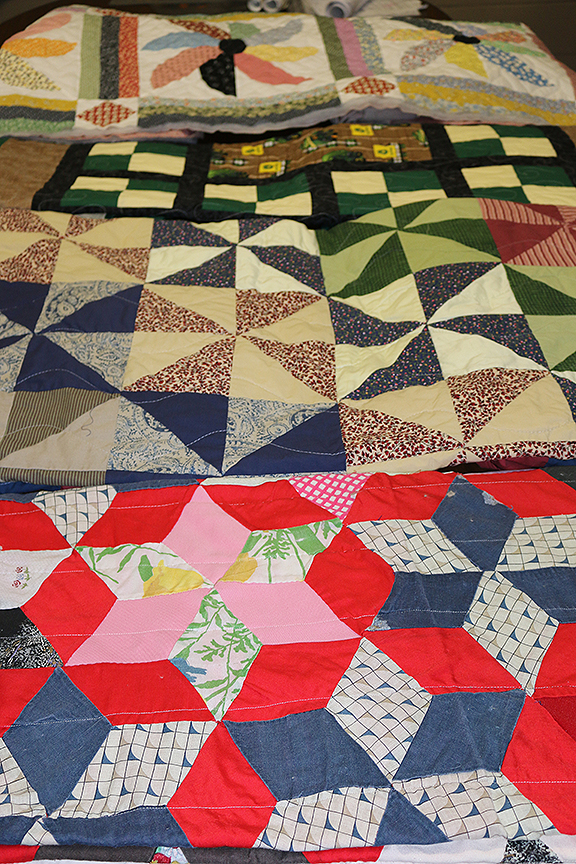 News Release Date:
August 7, 2015
Contact: Vickie Carson, 270-758-2192
MAMMOTH CAVE, Ky., August 7, 2015 – Evening programs in national parks are fun and informative. You are invited to come out any summer evening, 7:30 p.m. at the park amphitheater, for stories and slides illustrating the history, prehistory and science of Mammoth Cave.
Coming up on Thursday, August 13, join Folklorist-in-the-park Josh Chrysler and special guests Yvonne Campbell, Bessie Crenshaw, and Charlotte Vasquez, local quilters from the Mammoth Cave Region, for a discussion of the importance of quilting in their lives. 
"Josh is collecting bits and pieces of Mammoth Cave folklore that we will use here at the park for years to come," said Superintendent Sarah Craighead. "He has already gathered interviews and made presentations about white oak baskets and hunting dogs. I'm looking forward to this next one on quilts, because I'm a quilter myself." 
Quilting is a widespread and dynamic traditional art form that is important both for its utilitarian purposes and its artistic elements. Topics of discussion will include the varieties of quilting methods such as hand quilting, machine quilting, and long-arm machine quilting, as well as different patterns and the importance of quilting as a family and community tradition.   
www.nps.gov/maca