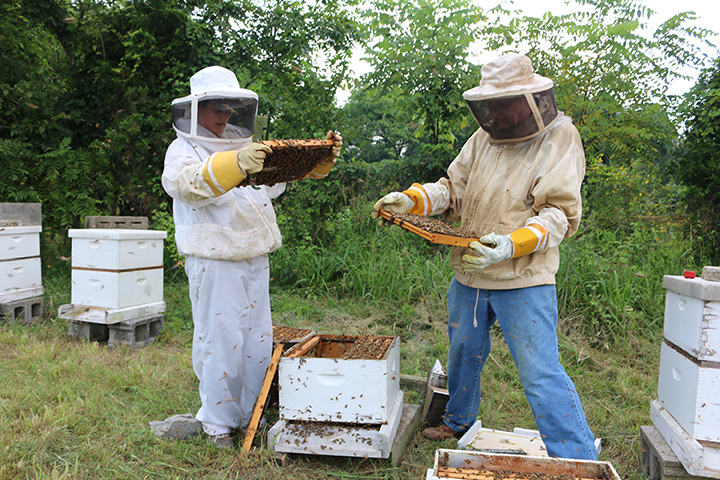 News Release Date:
August 17, 2015
Contact: Vickie Carson, 270-758-2192
MAMMOTH CAVE, Ky., August 17, 2015 – Join Folklorist-in-the-Park Josh Chrysler and his beekeeping guests for an outdoor amphitheater program on Thursday, August 20, at 7:00 p.m. at Mammoth Cave National Park.
Edmonson County beekeepers Sherry Sanders and Nathan Priddy will discuss beekeeping in the Mammoth Cave region, including the changes over time in beekeeping, and its significance both in the community and the larger ecological system as a whole. 
"Beekeeping is a longstanding tradition at Mammoth Cave and the surrounding region," said Chrysler. "Early residents kept bees and used the honey to sweeten their food, often using the traditional method in which a bee gum, made of a hollowed log, was used to house bees. Beekeeping is still an active and important tradition in the Mammoth Cave area." 
www.nps.gov/maca/