Grasses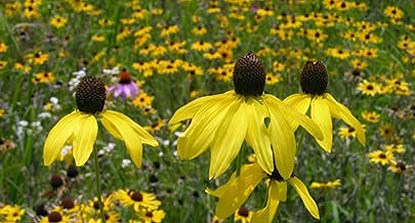 Pre-settlement, there were an estimated 3 to 5 million acres of tallgrass prairie and savannah in central and western Kentucky – a region that came to be known as the "Barrens." Remnants of these once extensive grasslands and their plant communities exist in the park today and add greatly to the number of wildflower species found here.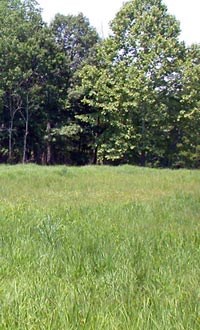 The park is home to the principal prairie grasses such a Big Bluestem, Indian Grass, Little Bluestem, and Switchgrass along with associated flowering plants such as Prairie Dock, Purple Coneflower, Culvers Root, Tall Coreopsis, Prairie Coneflower, and numerous species of Blazing Star, Sunflower, Goldenrod, and Aster. The park is a protective haven for these western plants that were once so plentiful but have been extirpated from most of their eastern range. A good example is the Western Dwarf Dandelion, Krigia occidentalis. Mammoth Cave National Park is the only site in Kentucky where this plant has ever been found, although it is not uncommon in the western prairie states.
Total ecosystem management philosophies, including reestablishment of grasslands and the use of tools such as controlled burning, ensure that Mammoth Cave National Park will preserve the natural heritage of the area and make the park a Mecca for those who cherish wildflowers and the healthy ecosystems that support such specie abundance.

Last updated: June 1, 2018