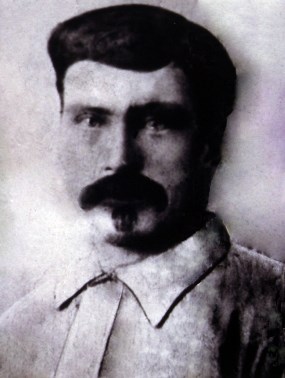 The pair of stones before us bore the names of Alice Bransford, a beloved wife and mother, and her husband, Henry Bransford. Henry had been Alice's spouse for more than two decades. He fathered their six children, and not all were quite grown when he died. He had timbered wood before walking the few miles up the ridge to his guiding job at Mammoth Cave, only to walk back in the early evening and work crops long after dark by lantern light. He worked so hard and so long that a heart attack took him from his family when he was only 45 years old.

Henry's carefully etched stone had been purchased by Alice and their children and placed there to honor his memory. The inscription they selected described their husband and father in what they must have believed to be the most loving and definitive way:

"Henry Bransford, Guide"
With but three words is the sum of a man's life remembered.
From Making Their Mark - The Signature of Slavery at Mammoth Cave - by Joy Medley Lyons
---
African Americans played a vital role in the development of cave tour routes and the visitor experience throughout the 19th and early 20th century. The first black guides were slaves and through their efforts opened up the golden age of cave exploration for Mammoth Cave. Their discoveries and story continue to live on within the avenues and guided tours of the cave today. While each slave guide eventually saw his freedom, their life was fraught with hardship in a time where the country was divided on their place in society. During their life they may have never realized the importance of their existence. However, today they are not viewed as slaves or lower class citizens. They are legends.
---