Action At Last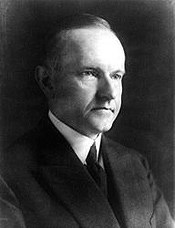 ---
The 69th Congress, on April 8, 1926, at last took up a bill, HR 12020, which made the following provision:
…when the lands of the Mammoth Cave region of Kentucky, recommended as a national park area by the [Southern Appalachian National Park] commission, and comprising approximately 70,618 acres, shall have been vested in the United States, in fee simple, the same shall be established, dedicated and set apart as a public park for the benefit and enjoyment of the people.
The bill also stipulated that the new park would contain all the major cave units in the area, including Mammoth, Great Onyx Cave, Crystal Cave, Salts Cave, Colossal Cavern, Dixon Cave and others – a farsighted measure, as many of these independent caves would in later years prove to be mere parts of one enormous underground network. Both houses passed the bill, and President Calvin Coolidge signed it into law on May 25.
Acquisition began. As the Mammoth Cave Association had no authority to condemn land, the 1928 Kentucky Legislature enacted a measure to form a National Park Commision to be appointed by the governor. At once the Mammoth Cave Estate purchased a two-thirds interest in the Mammoth Cave Estate from its trustees, Violet Blair Janin and Mary J. Sitgreaves, for $446,400. The Association, along with a representative of the remaining one-third interest holder, Judge William Wyatt, operated Mammoth Cave from 1929 until 1933.
Money would be needed to acquire the remaining lands, and the 1930 Kentucky Legislature appropriated monies equalling approximately $1,380,000 for the purchase of lands, caves, and to cover the expense of condemnation. To expend the appropriation, the Legislature also created the Kentucky National Park Commission, which would handle only the land acquisition. The Mammoth Cave Association would manage all other expenses. The third significant act of the 1930 Legislature – passage of the Jurisdiction Bill providing for transferring the park area from Kentucky jurisdiction to Federal authority.
The remaining one-third interest in the Mammoth Cave Estate was acquired by condemnation, for the sum of $233,333.33, or one-third of the property's total assessed value of $700,000. The Commission then paid the Association $111,691.66, the balance remaining on the original two-thirds interest, and the Association transferred the property. The Commission then paid an additional $91,666.67 to the owners of the one-third interest to finish the settlement, and took full ownership. The Association would continue to operate the cave, by agreement.
The Commission then purchased the New Entrance properties for $290,000 in 1931, and operated those parts of the cave from 1931 until 1934, when the Joint Operating Committee formed between the Commission and the Association began to run the two properties jointly.
Last updated: May 23, 2018