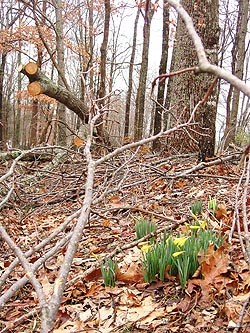 March 4, 2009

All public areas of the park closed by the ice storm have reopened and are operating normally, with the exception of the Maple Springs Group Campground. Please note that the Heritage Trail remains partially closed for non-storm-related construction.
All roads have been cleared and opened for normal traffic.

"The crews working in the park the last few weeks have done an amazing job of getting the park back on its feet," said Superintendent Patrick Reed. "Cleanup from this incident is going to be long-term, however. We will soon be calling on park users and friends to help out as volunteers, especially on the backcountry trails."

Anyone interested in volunteering in the park may contact Ranger Eddie Wells, the park's Volunteer-In-Parks coordinator, by email or by phone: 270.758.2143.

Images of the storm damage can be found here.