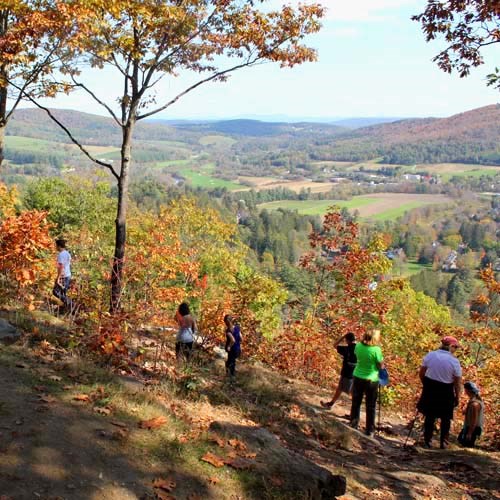 Annual Peak to Peak Event
Exploring the trails of Woodstock, VT
Saturday, October 13, 2018
10am-2:30pm
~
On the Green in Woodstock ~
Registration opens @ 9:30am
Hikes begin @ 10am, 10:30am & 1pm
♦ Fall Fun on the Village Green
♦ Autumn hikes with spectacular views
♦ Join a guided hike, yoga hike or history hike or grab a map and hit the trails on your own!
♦ Explore Woodstock's trails during the height of fall color, with snacks and activities for all ages along the way. Join juided hikes to scenic viewpoints on Mount Peg or Mount Tom - or grab a
Walk Woodstock
map and head out on your own.