Date & Time

10/20/2017 1:00 PM to 2:00 PM

Fee Information

Adults $8, Seniors 62+ or passholders $4, 15 and under free; Reservations Recommended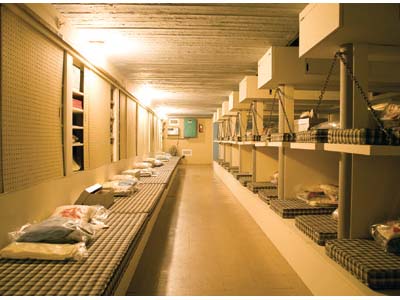 How did the Cold War influence conservation thinking?  Descend into the 1960s era fallout shelter built by Laurance Rockefeller, and consider what life was like when Earth teetered on the brink of nuclear destruction. 60 minutes.

Please note: Tours are expected to run regularly, but are subject to staff availability. Please call 802-457-3368 x222 within a week to confirm program scheduling.