Combined Tours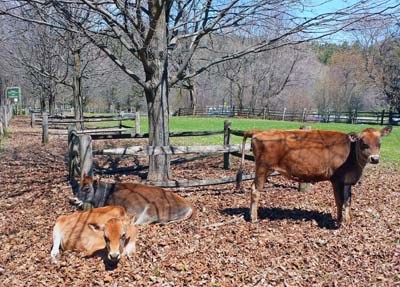 Your Combination Ticket unlocks these special experiences.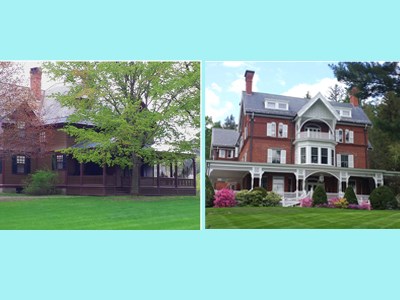 Farm House/Manor House
Discover surprises and similarities on both sides of the Billings Estate: the practical, modern Farmhouse where manager George Aiken directed the dairy, crop and forestry operation, and the graceful, art-filled Mansion where Frederick Billings, and later his wife Julia and their daughters, established a vision for a sustainable working landscape. Meet at the 1890 Farm House at Billings Farm & Museum at 2pm on the following
Saturdays: June 8, July 13, Aug 10, Sept 14.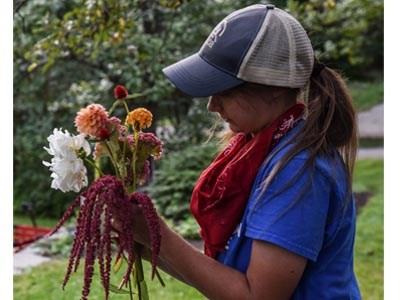 Food and Flowers
Gardens can be practical or decorative, but they are always a feast for the senses. On this tour, explore both the Billings Farm's kitchen garden, and the National Park's formal gardens. Sample garden fresh snacks at Billings Farm, then create and take home your own flower arrangement from the cutting garden at the National Park. Meet at the Billings Farm Visitor Center at 2 pm on the following
Saturdays: June 29, July 27, August 17.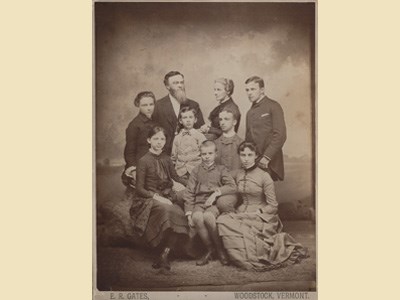 Life & Death Tour
Tour guides will share tales of the people who lived (and died) on the Billings farm and estate, while exploring Victorian-era superstitions and death and mourning traditions through artifacts and stories. This tour will provide a fascinating new perspective on each historic home and an easy way to get into the Halloween spirit!
Friday October 25 at 5pm; Saturday, October 26 at 2pm and 5pm; Thursday, October 31 at 2pm.
Last updated: April 17, 2019