The Belvedere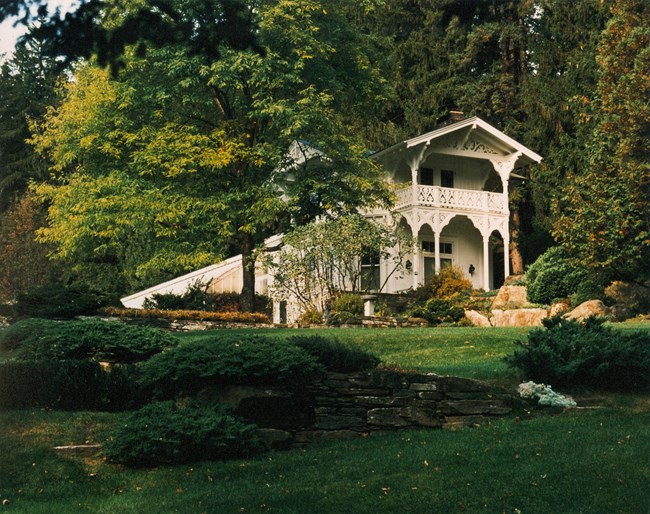 The Belvedere Complex consists of the Belvedere, the Bowling Alley, the Garden Workshop, the Greenhouse, and the outdoor swimming pool. It was designed in the 1870s by Detlef Lienau, the architect best known for his introduction of the mansard roof to the United States. The two-story Belvedere, which means "beautiful view," features a low-profile cruciform shape cross-gable roof with wide overhanging bracketed eaves, fanciful scrollwork detailing, and a second-story verandah reminiscent of a Swiss cottage.

In the 1950s, the Rockefellers hired architect Theodor Muller to renovate all the buildings on the property. Muller remodeled the Belvedere's interior including the Bowling Alley, complete with a soda fountain, and added pool changing rooms. The last major change to the Belvedere Complex occurred in the early 1960s when the Rockefeller family had a fallout shelter constructed in the basement of the Belvedere, beneath the Bowling Alley. Designed by Muller during the height of the Cold War era, the shelters were intended to protect the family in the event of a nuclear war. Today, the Complex is virtually unchanged since the end of the Rockefeller era and is still furnished and decorated with the family's belongings.

Parts of the Belvedere are featured on the Hidden Spaces, Unique Places tour and the Fallout tour offered throughout the summer and fall. Call the reservation desk for more information at 802-457-3368 ext. 22.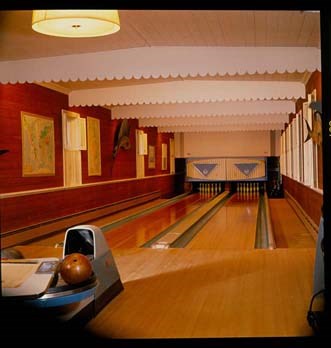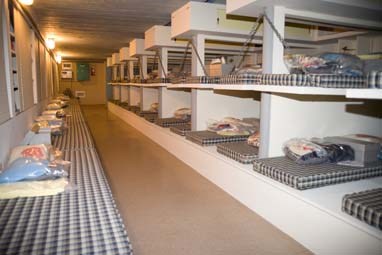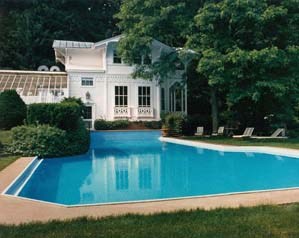 Last updated: February 26, 2015