Marsh-Billings-Rockefeller Mansion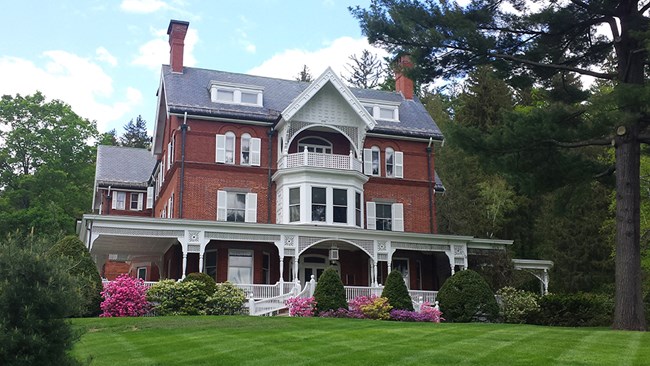 The Marsh-Billings-Rockefeller Mansion was originally constructed as a brick house in the Federal-style by Charles Marsh in 1805. It was purchased by Frederick Billings in 1869 and remodeled in the fashionable French Second Empire Style. Fifteen years later, Billings enlarged and remodeled the house in the Queen Anne Style. Billings' granddaughter, Mary French Rockefeller, inherited the property in 1954. She and her husband, Laurance Rockefeller, adapted the home for modern living. Today the home remains the way the Rockefellers left it in 1997.

Mansion Open House
Saturdays & Sundays (only) - 11am-2pm through October 31
Free admission
The mansion will be open for limited viewing from 11am - 2pm on Saturdays and Sundays until October 31, 2021. Rangers are available to answer questions on the mansion front and back porches. Guests will be able to walk the first floor halls and look in the rooms, which will be roped off. The second floor will remain closed. To view a virtual tour of the mansion and explore the collection, visit https://artsandculture.google.com/partner/marsh-billings-rockefeller-national-historical-park.

Learn more about the Mansion.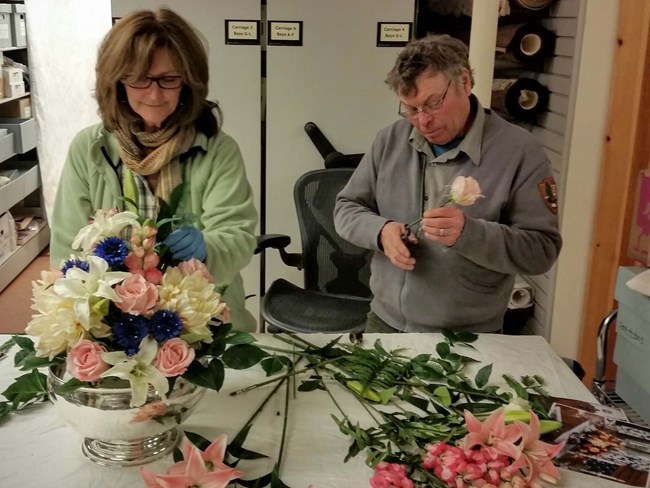 The table will be set. . . in the dining room at the park's Mansion!
Visitors on ranger-guided tours will be able to enter the dining room and walk around a table set with the family's dinnerware. (Program not available during COVID-19 pandemic.)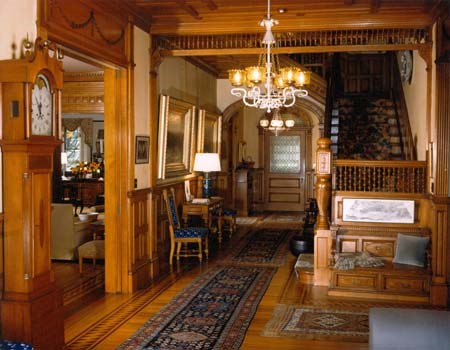 Mansion Foyer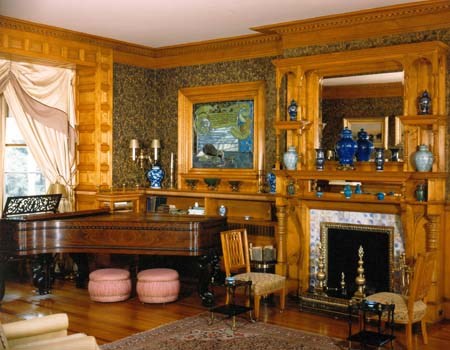 Mansion Parlor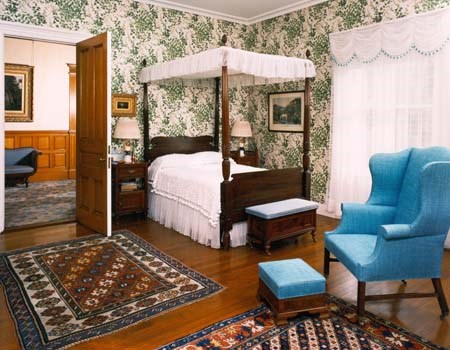 Mansion Bedroom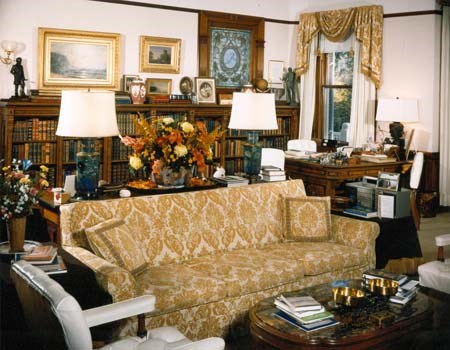 Mansion Library
Last updated: September 22, 2021