A Forest for Every Classroom

Forest for Every Classroom (FFEC) Program

Check here for more details and application instructions. As new information becomes available, please check this page for updates on Forest For Every Classroom sessions.

For more information about the program contact:
Joan Haley - jhaley@shelburnefarms.org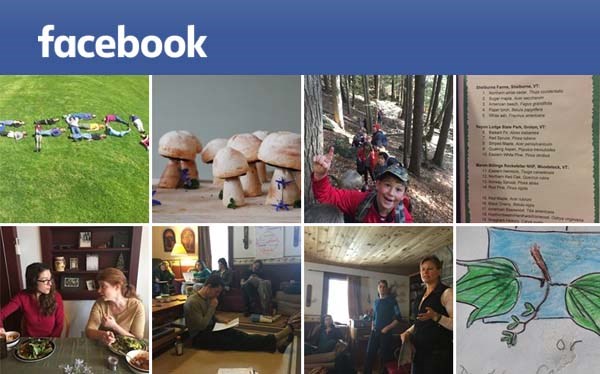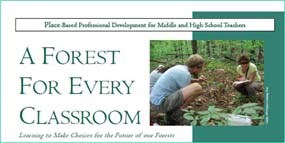 READ ABOUT THE PROGRAM
"A Forest for Every Classroom turns your community into a classroom and helps nest curriculum in the wisdom of the living, breathing, ecological systems."
- Steve Glazer, Director of Poetics of Place and author.
A Forest for Every Classroom (FFEC,) is an award-winning professional development program for K-12 teachers of all disciplines, offering stimulating, thought-provoking experiences designed to refresh your mind and passion for teaching! Across habitats and through the seasons, educators learn how to "read"--and teach--in the landscapes of Vermont from some of the best education and natural resource professionals in the state. They explore how using place-based learning and education for sustainability make the Common Core State Standards and Next Generation Science Standards both more practical and meaningful.
FFEC is based on an approach to teaching and learning called place-based education (PBE). PBE helps students learn about and connect to their place through real-world field experiences and on-going classroom work. At the heart of FFEC is the belief that students who are immersed in the interdisciplinary study of their place will be more eager to learn about and be involved in the stewardship of their communities and surrounding lands.
"This program elevated my teaching to a whole new level. It was enormously educational and inspirational; and at the same time, lots of fun. One of the most unique and valuable features of FFEC is the opportunity for learning and networking with other teachers never ends. FFEC feels like a group of friends working together to fulfill their common passion for place-based education."
- Lindsay Putnam, Marion Cross School
After ten years teaching sixth grade in Pomfret, Vermont, I knew I could do better. I took to heart the adage, "It's not so important what the teacher does, what is important is what the student does."Still, while my teaching incorporated a host of "hands-on" units, the amount of time children were engaged in truly authentic learning was sporadic.

I was ripe for change when a flyer came my way advertising A Forest For Every Classroom (FFEC) - a teacher development course sponsored by Shelburne Farms, Marsh-Billings-Rockefeller National Park, the National Wildlife Foundation, Conservation Study Institute and the Green Mountain National Forest. Most of us can point to some chance meeting that changes us. This was such an event for me. I knew it was time to relearn, and teach, the values of wind, water, soil, and sun. In short, FFEC moved me to really do so." - Rob Hanson, The Pomfret School

Educators can earn up to five graduate credits for the successful completion of the Forest for Every Classroom program.To find out more, contact: Joan Haley at jhaley@shelburnefarms.org.
> Read essay's about how FFEC has shaped the lives of educators: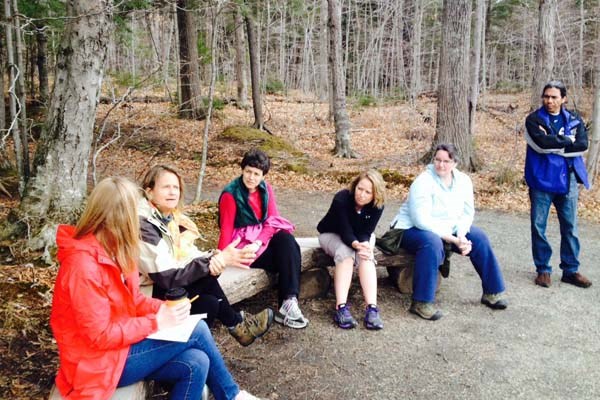 As We Are Taught
By Rob Hanson

Lurking Just Outside the Back Door
By Steven Glazer

Making Sense of Place
By Marybeth Morrissey

Finally a Classroom that Works
By Debra Pelkey

FFEC Reflection
By Kathy Rossman
>

Learn more about Forest for Every Classroom and how it was developed.
Last updated: December 21, 2020