Curricula
Teaching with Museum Collections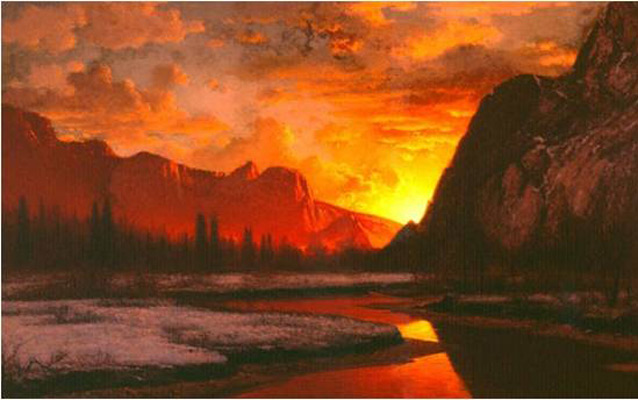 Students will make detailed observations and create two artistic images, one realistic and other abstract, based on a landscape painting's most important features. Students will reflect on their chosen painting and the experience of interacting in depth with a specific work of art and compose label-style text about their chosen painting.Students will collaboratively design and develop Hudson River School-style murals.
Additional Resources
McGrath, Robert L. "Special History Study: Art and the American Conservation Movement". Boston: National Park Service U.S. Department of the Interior, 2001.
Marsh-Billings-Rockefeller National Historical Park."Summary and Location Catalog." Woodstock, Vermont.
Paintings at Marsh-Billings-Rockefeller National Historical Park, https://www.nps.gov/history/museum/exhibits/mabi/.
MBRNHP catalogue entries for Bierstadt, Bradford, Bricher, Cole and Durand paintings (ask Laura if these should be available to the public).
Details
Subject:

Art, Conservation, Environment, History, Landscapes, Language Arts, Museum Studies, Social Studies

National/State Standards:

NL-ENG.K-12.7Evaluating Data; NL-ENG.K-12.12Apply Language Skills; NSS-USH.5-12.4ERA; NA-VA.K-4.2Using Knowledge of Structures and Functions; NA-VA.5-8.4Understand the Visual Arts Relation to History and Cultures; NT.K-12.3Technology Productivity Tools


Keywords:

art, Hudson River School, paintings, stewardship, museum collections, curriculum, elementary school, students, lesson plan, visual arts, history

type:

Curricula
Last updated: February 26, 2015