Lesson Plan
An Expoloration of the Natural Landscape and Agricultural History of the King Farm, Woodstock, VT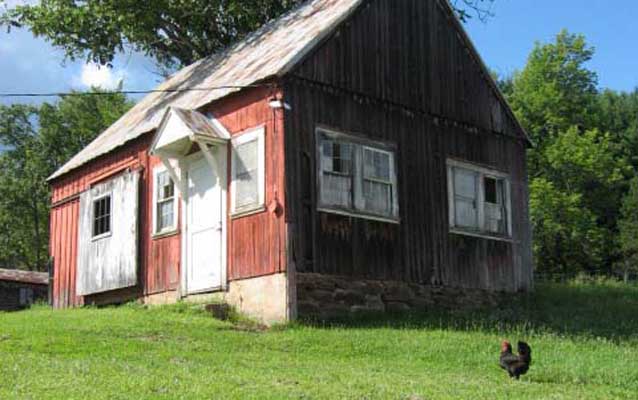 Grade Level:

Ninth Grade-Twelfth Grade

Subject:

Agriculture, Ecology, Historic Preservation, Landscapes

Duration:

4.5 hours

Group Size:

Up to 24

Setting:

outdoors

Keywords:

Agricultural history, King Farm, Woodstock, VT, Natural landscapes, tree identification, vernal pool
Overview
A charrette about the King Farm in Woodstock, Vermont, developed with the intention of teaching about the past history of the King Farm as a lens into its potential future.
Procedure
Learning about the natural and social history of King Farm through activity stations leads to a visioning session.

Assessment
How do they predict that the farm will be used?
How would you like to use the farm?    
How can the farm support youth or community interests?
How can youth take ownership of the farm? What resources do they need?
What youth and community groups are valuable to the conservation of the farm? Who would be interested in using the farm?
Are you interested? What interests you about becoming involved?
Do you think that other students would be interested in being involved? Why or why not?
How do you think that other students would want to get involved?
Are there tools or ways that we could get students involved? If this was part of a class would students be invested in it? Would you be willing to spend time outside of school working on planning the management plan? What if you received extra credit or some kind of small compensation (free ice cream)?
Reflections on what we did today:
o   What was interesting to you? What would you like to learn more about?
o   What aspects of the farm would be engaging to students?
o   What was not interesting? Did you think anything we talked about was irrelevant?
Park Connections
History of the farm as a lens into its potential future
Additional Resources
Wetlands, Woodlands, Wildlands: Natural Communities of Vermont
               You may want the corrected key for this (see sheet in red King Farm folder)
Eastern Trees Peterson Field Guide
King Farm Living Timeline (word document in King Farm file)
Invasive Species Guide (word document in King Farm file)
Map of King Farm (word document in King Farm file)
Vocabulary
Natural History and Tree ID
Vernal Pools
Forestry and forest management
Vermont's Agricultural History
Invasive Species
Current land ownership and use status
Last updated: February 26, 2015