Parks as Classrooms
Marsh-Billings-Rockefeller National Historical Park works in partnership with educators to develop curriculum materials. Educators are encouraged to identify the intended learning outcomes for their students and relevant assessment strategies. Park staff will work with educators to develop the learning opportunities at the park based on this information. Click this link to the online database.
All Curriculum Materials
Lesson Plan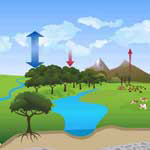 Climate Change In Vermont
Learn More
Recognizing that all classrooms are unique, the curriculum materials offered here are meant to serve as a jumping off point, to spark ideas for teachers to create units that meet their own students' individual needs. Good luck with your endeavors and please contact the Park Education Coordinator at 802-457-3368 x44 if you have any questions or suggestions. Download a spreadsheet list here.
All Curriculum Materials
Education Plan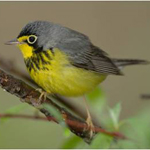 Migratory Birds
Learn More
Explore America's story of conservation history and land stewardship through an online exhibit of the Marsh-Billings-Rockefeller art collection. The works of art include some of America's finest landscape painters and members of the Hudson River School. They are displayed in the Mansion, which was the boyhood home of George Perkins Marsh one of America's first conservationists.
All Online Galleries
Last updated: February 26, 2015