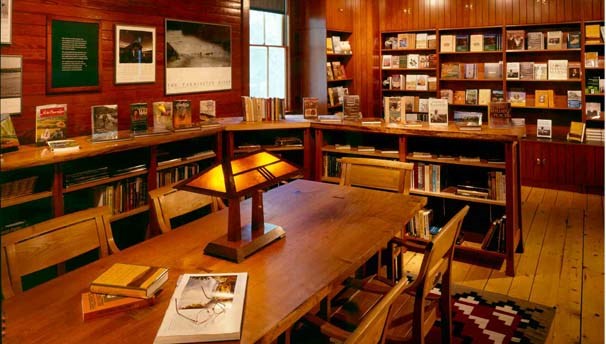 The Eastern National sales outlet at Marsh-Billings-Rockefeller NHP has been referred to as one of the finest conservation bookstores in the country. Books and items include:
More than 150 classic and contemporary conservation titles, from Walden and A Sand County Almanac to more modern works (see below for a complete list)
►Postcards
►Children's reading and activity books
►Magnets, pins, and patches
►Wooden bowls and pens
The wooden bowls and pens are hand crafted by local artisans using wood (beech, maple, butternut, among others) sustainably harvested from the park's forest. These products demonstrate craftsmanship and an association with stewardship, sustainable practices, and community traditions.