Teacher & Student Blogs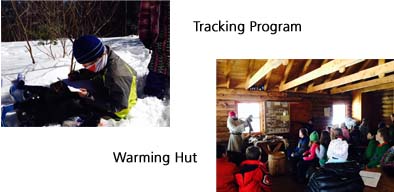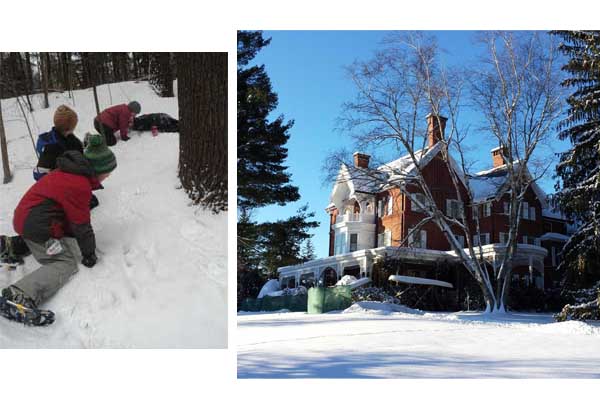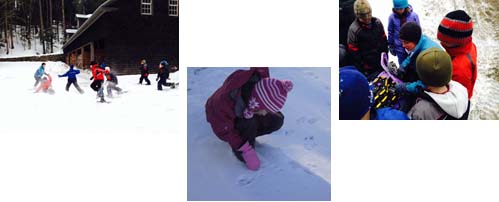 About This Blog
This is a space for Windsor Central Supervisory Union teachers and students to share stories about their place-based learning adventures. The National Park is partnering with local teachers in a program called Park Research that allows teachers and students to go deeper in strengthening their connection with their public lands and community through curriculum based learning.
Martha Perkins' American Lit students have been studying the poetry of Robert Frost and Emily Dickinson with a goal of learning to trust in his or her own mind to play with the imagery, diction, syntax and punctuation a poet presents in order to make meaning or sense of the truth a poet conveys via his/her poem. In addition to learning about the poets individually, students have been thinking about how these poets might converse with each other.
On two separate visits to Marsh Billings Rockefeller National Historic Park, Barnard Academy fourth graders learned about tree identification, stewardship, decomposition, and forest succession.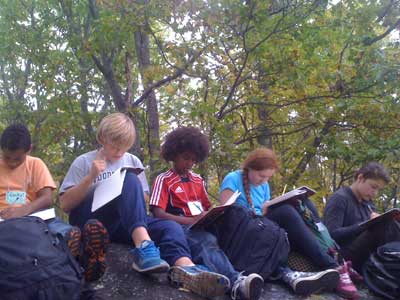 Students discovered the vastness in a drop of water, the pinprick size of Earth in Space, and the curious similarities and differences between these worlds. J Haley
Click on one of the links below to view this short video of the IES Class Mercury Project at the Pogue at Marsh-Billings-Rockefeller National Historical Park.

Duration:

5 minutes, 39 seconds
Teacher Blogs Previous Posts


Science students
For the past couple of years local environmental science students have been involved in mercury monitoring projects at the park. Read more about how these High School science students have shared the results of their research at Dartmouth College. Read More
Salamanders

Check out this Salamander Monitoring video by the Pomfret School 6th grade! Read More

Sustainability

"My Green Park" by Marsh-Billings-Rockefeller National Historical Park won awards in the following categories: Community/Partner Engagement - 1st Place; Interpretation of Projects to Visitors - 2nd Place; Quality and Innovation of Project - 3rd Place Read More