LBJ Ranch Summer Film Series Features Classic James Bond Movie <i>Thunderball<i>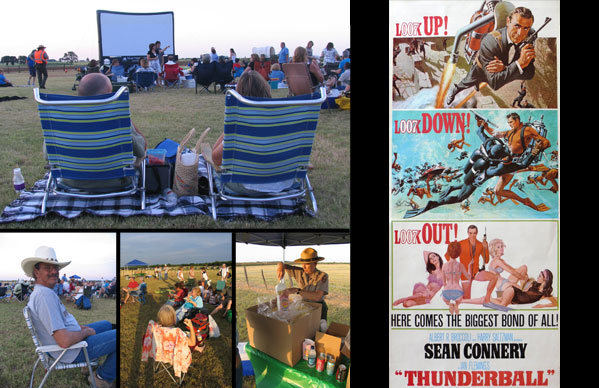 News Release Date:
August 16, 2009
Contact:
Sherry Justus
, 830-868-7128 ext. 245
Lyndon B. Johnson National Historical Park invites the public to attend a free movie screening of Thunderball, a 1965 action adventure movie starring Sean Connery as James Bond, on Saturday August 29 at 9 pm. The movie will be projected onto an 18 by 25 foot outdoor screen that includes a professional sound system. In the event of rain, the movie will be shown on Sunday, August 30, also at 9 pm. Free refreshments will be provided to enhance viewing enjoyment.
In Thunderball, James Bond's opponent, the evil SPECTRE organization, has two stolen warheads and is essentially holding the world hostage. Much of the action takes place in the Bahamas as Bond races against time to prevent a nuclear nightmare. The total running time for the movie is 130 minutes.
Thunderball was shown in the White House on January 24, 1966, a few months before it won the Academy Award for Best Special Effects. When on the LBJ Ranch, President and Mrs. Lyndon B. Johnson often invited friends and neighbors to attend movie showings in their airplane hangar, which also served as a location for press conferences and family gatherings. It is in keeping with this tradition that Lyndon B. Johnson National Historical Park began the Movies under the Stars on the LBJ Ranch film series in the summer of 2008.
The public can drive on to the LBJ Ranch beginning at 7:30 pm with free parking on the taxiway adjacent to the ranch airplane hangar. Everyone should bring his own choice of seating, and picnicking before and during the movie is permitted.
Thunderball is the final feature to be shown during the summer 2009 Movies under the Stars on the LBJ Ranch film series.
For further information and driving directions, please call (830) 868-7128, ext. 231 or 244.