Conservation Internship Program
Lyndon B. Johnson National Historical Park is Recruiting for the Conservation Intern Program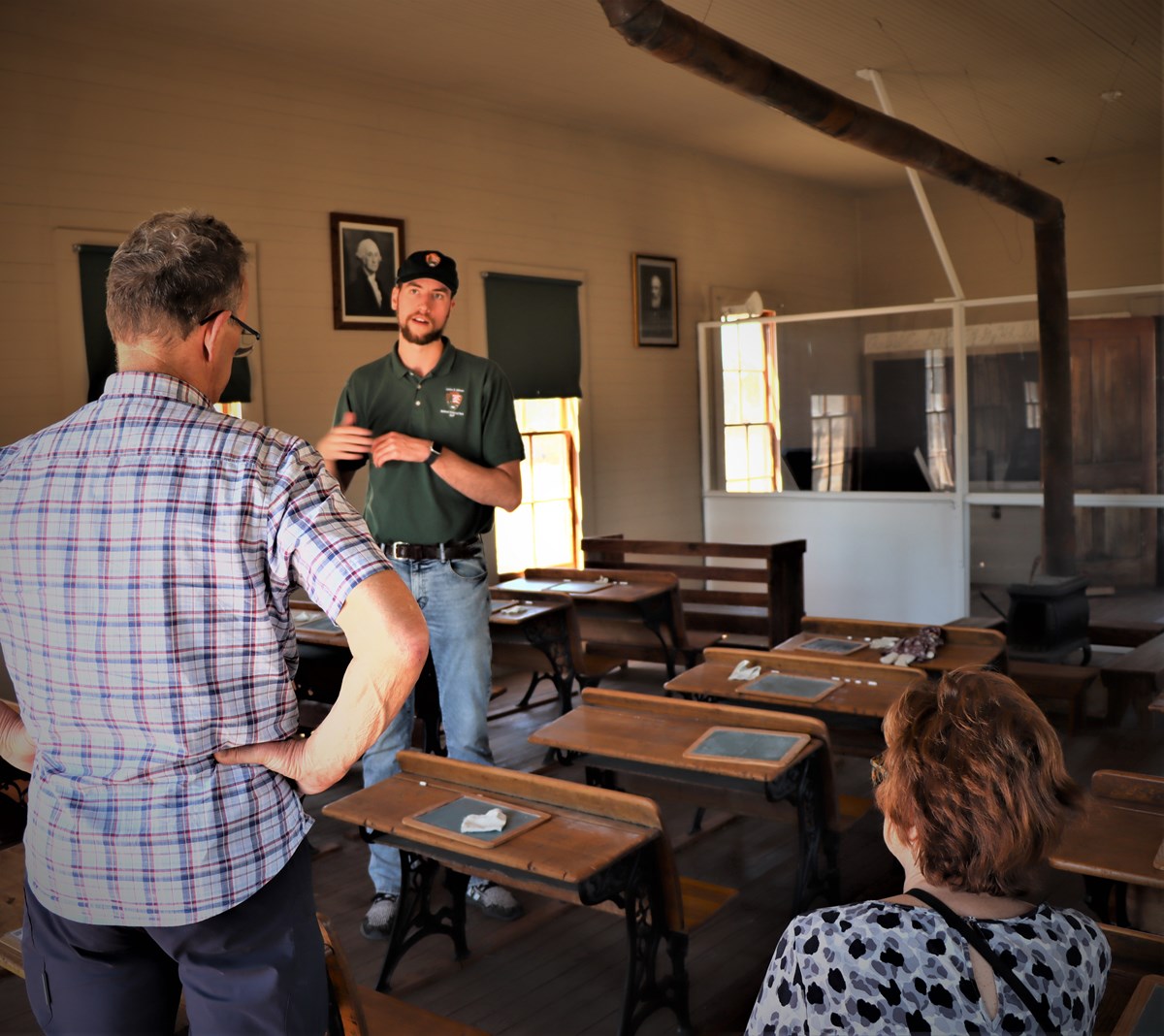 Lyndon B. Johnson National Historical Park is actively recruiting for an energetic, committed young adult who is interested in a career with a federal land agency for this year's Conservation Internship Program. The internship program recruits young adults to work at Lyndon B. Johnson National Historical Park to learn skills, contribute to meaningful park projects, and create experiences that will make them marketable in a career with a public land agency. Interns support resource management projects, work alongside rangers in the visitor center, assist with educational programs, create interpretive projects, and complete important facility management projects. The program is administered in partnership with Conservation Legacy, an organization committed to fostering conservation service in support of communities and ecosystems.
Currently, the park is offering an internship position working with the Facilities and Maintenance Division. The Park will select a candidate for the following opportunity:
One 52-week (~1 year), full-time internship, starting May 9, and receiving a weekly stipend of $580. This internship is perfect for a recent high school graduate or degree-seeking college student. The intern will assist with the preservation and maintenance of historic buildings and landscapes.
Upon successful completion of the program, the intern will receive an educational award valued at $6,345 (pre-tax). The park will provide housing and cover uniform and training costs. The intern will also qualify for Direct Hire Authority. Direct Hire Authority allows students who excel in their internships and meet any other job-specific education or training requirements to be hired without competition into permanent positions within the National Park Service and other select bureaus of the Department of the Interior for which they are qualified.
Lyndon B. Johnson National Historical Park staff will train and mentor the intern to prepare them for a career in public lands management and offer them professional development to put on their resume. The intern will receive on-the-job training with staff trained in historic preservation techniques. The intern will also experience first-hand different national park service careers through shadowing members of various divisions in the park, such as interpretation, museum management, and administration.
Eligible applicants must meet the requirements outlined in the job description and must:
Be a US citizen
Be at least 18 years of age at start of internship
Be willing to complete a state and federal background investigation
Applicants must have an updated resume and complete the online application process to qualify.
Last updated: April 5, 2022