Wellness on the Walkways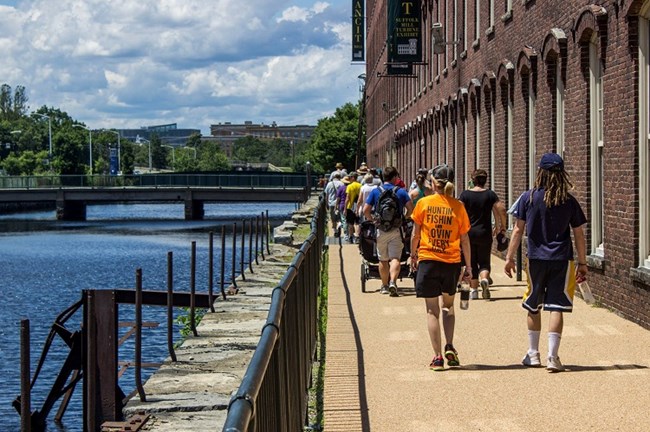 Join Lowell National Historical Park this year as we discover Lowell's waterways at events that are part of our Wellness on the Walkways Series. Get outside and stay active with a variety of activities exploring the canalways and outdoor spaces around Lowell.
Attend a
FREE
program and receive your very own
Wellness on the Walkways
collectible button! Return for each program and collect them all.
Upcoming Events:
Sunday, April 14
th
-
Wellness on the Walkways
Birding Walk, 9 a.m., Concord River Greenway (51 Davidson Street)
Explore Our Event Calendar For More Upcoming Activities
Complete program information can be found on the park calendar. Be sure to check back frequently as we plan to add more events and more details throughout the summer and fall!
Last updated: February 27, 2019