Date & Time

06/09/2018 9:00 AM to 5:00 PM

Fee Information

Free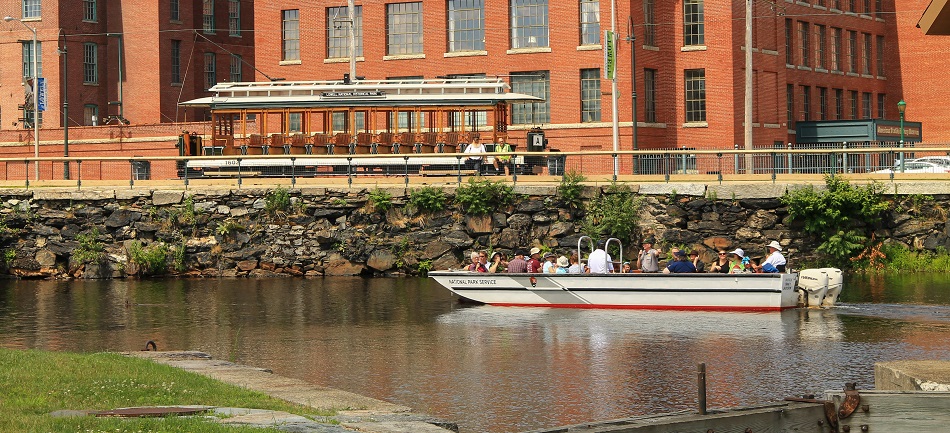 Join us on Saturday, June 9th as we celebrate the 40th Anniversary of Lowell National Historical Park! In 1978, the United States Congress passed the enabling legislation that created Lowell National Historical Park "to preserve and interpret the nationally significant historical and cultural sites, structures, and districts in Lowell, Massachusetts, for the benefit and inspiration of present and future generations by implementing to the extent practicable the recommendations in the report of the Lowell Historic Canal District Commission."
 
To honor this anniversary, come and experience special programs and activities that highlight what makes Lowell NHP unique and dynamic. The full list of activities is below. We hope that you will join us!
 
10 to 11:30 a.m. Forty Years of Preservation with Lowell NHP Walking Tour. Begins at the Visitor Center (246 Market Street). Since the creation of Lowell National Historical Park in 1978, nearly 98% of 5.3 million square feet of former mill space in the Downtown Lowell Historic District has been rehabilitated for a variety of uses. Discover how several mills have been converted into new uses including office, retail, institutional, and residential on this walking tour. Walking distance about one mile. 
 
11:30 a.m. Happy Birthday, LNHP! Cake cutting (and eating) ceremony in the Visitor Center Courtyard
 
11 a.m. to 4 p.m. Hands-on activities and crafts for all ages with the Tsongas Industrial History Center in the Visitor Center Courtyard.
 
11:15 a.m. to 4:30 p.m. Behind the Park: Swamp Locks Open House. A rare opportunity to see the inside of the Swamp Locks gatehouse, one of the vital water control structures along the Pawtucket Canal. Check out the lock chamber that moves boats from the upper Pawtucket Canal down 15 feet to the lower Pawtucket and the Industrial Canyon. The current gatehouse is a reconstruction of the building built in 1859.
 
11 a.m. to 2 p.m. Story Station- Tell Us Your Park Story at the Visitor Center
 
1 p.m. Acre Neighborhood Walking Tour (60 minutes) begins at the Visitor Center (246 Market Street)
 
Free 30-minute Boat Rides at 10:30, 11:30, 12:30, 2:30, and 3:30. No advance reservations, tickets will be available on a first-come, first-served basis at the Visitor Center on the day of the event.
 
Working the Water Boat Tours* (90 Minutes) Reservations recommended, includes locking demonstration. Call (978) 970-5000 to make your reservation today. *Fees apply
 
Free parking is available at the Lowell National Historical Park Visitor Center Parking Lot located at 304 Dutton Street.