NPS Centennial at Lowell NHP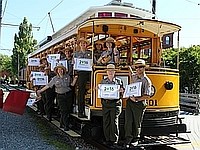 Connect. Create. Discover.
Celebrate 100 Years of the National Park Service.
Find Your Story at Lowell National Historical Park.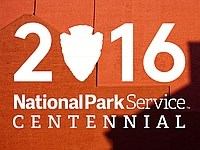 NATIONAL- The National Park Service turned 100 on August 25, 2016. The Centennial year kicked off a second century of stewardship of America's special places. Looking forward to the next hundred years, the national Centennial goal was to "connect with and create the next generation of National Park Service visitors, supporters, and advocates." The park welcomed all to join the celebration to explore, learn, discover, be inspired, or simply have fun in Lowell and over 400 other national park units.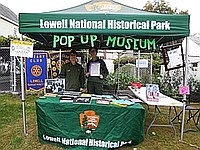 LOCAL- Lowell National Historical Park celebrated the Centennial all year long. To connect with the next generation, we renewed our committment to empowering new and familiar audiences to explore Lowell's past and present and make personal connections with Lowell's story. Signature events and special programs with the park and community partners took place throughout the year. We also took the park on the road and visited Lowell's neighborhoods with our "Bring the Park to the People" series.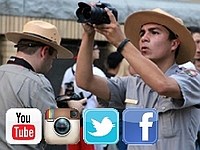 ONLINE EVERYWHERE- We celebrated the Centennial on social media, too. Virtual visitors tuned in to our channels on Facebook, Twitter, Instagram, and YouTube to keep updated on park activities and for our special Centennial features. On Facebook, #LowellConnects featured Lowell's historical connections with 100 other National Park units. On YouTube, we launched new installments in our popular Behind the Park video series. We also experimented with SnapChat, Facebook Live, and Periscope to connect with a broader range of audiences.
Last updated: January 2, 2017