Young Producers Forum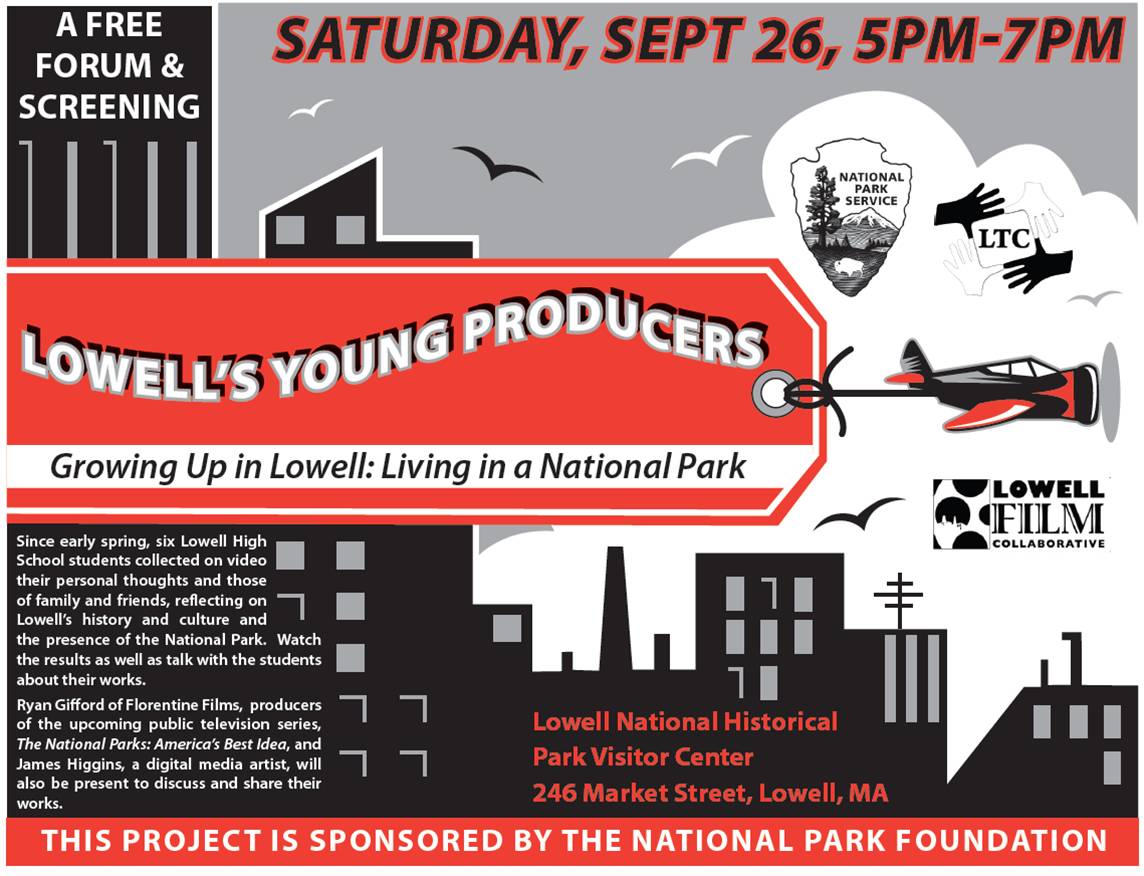 News Release Date:
September 14, 2009
Contact: Phil Lupsiewicz, 978-275-1705
Lowell, MA — The final video productions of six Lowell High School students will be aired during the Young Producers' Forum on Saturday, September 26, 2009 from 5PM to 7PM at the Lowell National Historical Park Visitor Center, 246 Market Street, Lowell, MA. The group, under the direction of Sambath Bo, Youth Media Coordinator at Lowell Telecommunications Corporation (LTC), has spent the last six months investigating and documenting their experiences living in Lowell and growing up and attending high school within Lowell National Historical Park (LNHP). This forum is made possible by the National Park Foundation, supporting projects connecting broad audiences to themes related to the National Park Service in anticipation of "The National Parks: America's Best Idea", a mini-series by Ken Burns and Dayton Duncan premiering on public television in September. 
A collaboration between LNHP and LTC, this project engaged students to expand their understanding of Lowell's national park and the entire National Park Service. Beginning last spring and continuing throughout the summer, the group collected on video their personal thoughts and those of family and friends, reflecting on Lowell's history and culture and the presence of the nationally designated park. The forum will have the opportunity to see their results as well as talk with the students about their works.
Ryan Gifford of Florentine Films and James Higgins, a digital media artist, will be on hand to talk about their art and encourage the students and their efforts. Mr. Gifford will present a sneak preview film clip of "The National Parks: America's Best Idea" and will talk about his experiences as an assistant editor on the project. James Higgins, co-author, with his partner Joan Ross, of three photography books and numerous short films, has moved to more experimental presentations. A photographer and filmmaker with a love for "dark and stormy night" storytelling, he's never outgrown the need to see what's around the next corner.
-NPS-
Last updated: February 26, 2015