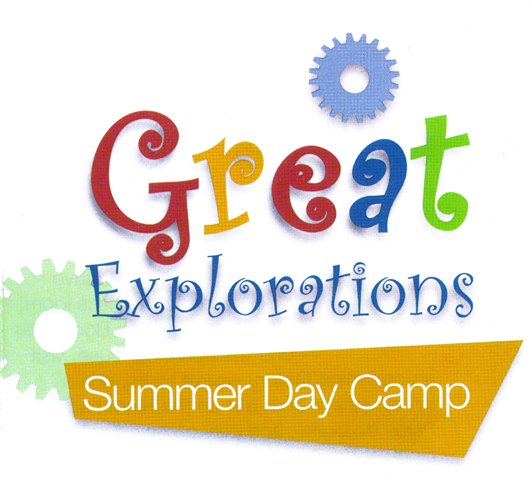 News Release Date:
April 12, 2007
Tsongas Industrial History Center
Great Explorations Summer Day Camp
Week–long summer day camp sessions are being offered by the Tsongas Industrial History Center, a hands-on education partnership between the University of Massachusetts Lowell and the Lowell National Historical Park located at the Boott Cotton Mill Museum in Lowell, Massachusetts. Each camp runs Monday through Friday, 8:30 am-3:00 pm. Summer camp programs are designed and staffed by professional educators from the University of Massachusetts Lowell and Lowell National Historical Park with a ratio of one staff member for each 8-10 children. Snacks and T-shirts provided; children bring a brown bag lunch. The cost per child for each week of camp is $175, sibling discount $155.   
Boott Camp
Come to build and test your own canal system, weave cloth on a four-harness loom, explore the historic Boott Mills and the boardinghouse, visit an operating factory weave room, ride a trolley, take a boat trip on the Merrimack River, do crafts, and play games. Explore the roots of the American Industrial Revolution! All that we consider "modern" was shaped by this period!
July 9-13
July 30-August 3
Boys and Girls
ages 8-12
(Entering Grades 3-7)
Wonders of Water
Come to explore the properties of water and water chemistry. Build a canal system, become an inventor, take a boat trip on the Merrimack River onboard a National Park Service boat and see how the river was used for fishing, transportation, and power. Do crafts and play games. Campers discover the connections between science and history through water.
July 23-27
Boys and Girls ages 8-12
(Entering Grades 3-7)
National Park Adventures
Visit four National Parks in Massachusetts to explore the real things and places that are part of America's story. Meet a Revolutionary War soldier at Minute Man National Historical Park, ferry to Boston Harbor Islands, explore "Old Ironsides" in Charlestown Navy Yard at Boston National Historical Park, and navigate Lowell's canal system, weave, and "work the line" at Lowell National Historical Park. Experience your America!
July 16-20
July 23-27
Boys and Girls, ages 10-14
(Entering Grades 5-9)
For more information, call: 978-970-5080, 978-970-5002 (TDD) or visit our web site at: www.uml.edu/tsongas/campers.htm