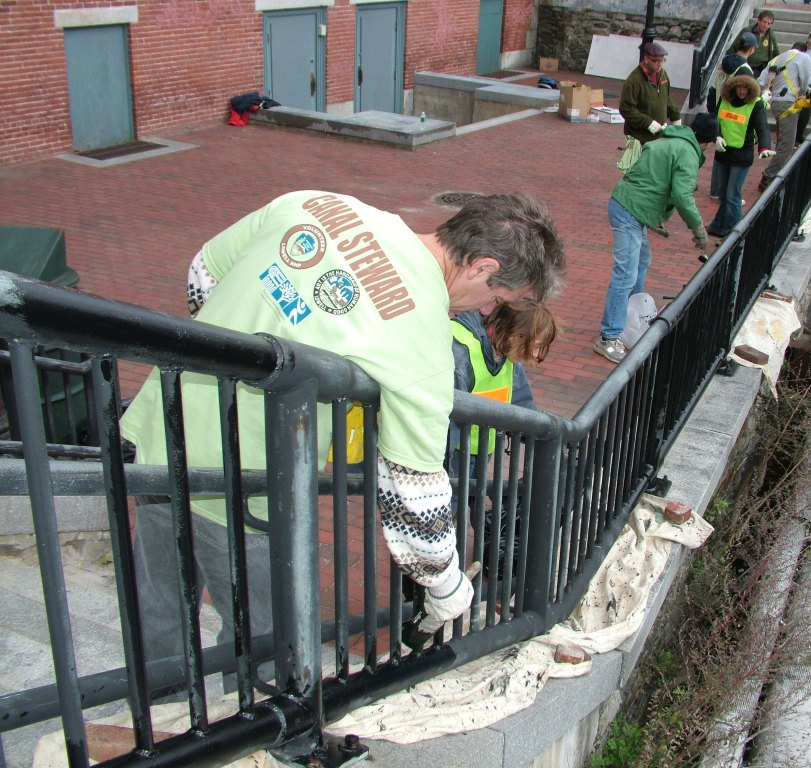 News Release Date:
November 4, 2006
Contact: Sue Andrews, 978-275-1702
Thank You for Lowell Canal Cleanup
On Sunday, October 29 over 180 volunteers participated in Great Canal Cleanup – 2006. From many Lowell neighborhoods, offices, and organizations, as well as surrounding communities and beyond, they pitched in around the Canalways in downtown Lowell.  The event turnout was beyond expectations in spite of being rescheduled due to rain on Saturday. This first major canal cleanup since 1995 was coordinated by Congressman Marty Meehan, the City of Lowell, Lowell National Historical Park, and Boott Hydro, Inc.
Cleanup volunteers completed the scheduled work begun on the previous Thursday when the canals were drained down. During the draw-down, Lowell National Historical Park and City of Lowell employees got knee-deep in mud while removing tons of debris from the canal beds. Bicycles, shopping carts, car batteries, tires, and much more were collected, raised out, and hauled away.  On Sunday, volunteers in their "canal steward" t-shirts removed the final piles of debris, trimmed vegetation, painted railings, raked, and swept all along the Canalway. These hands-on volunteers represented groups from schools, businesses, and local organizations along with many individuals.
On returning from their work, many volunteers noted how much work remains to be done while they were also enthusiastic about future cleanups occurring more frequently. For these efforts, the coordinating organizations say THANK YOU VOLUNTEERS!
For more information about becoming a steward of Lowell's Canalways, please see the website www.nps.gov/lowe.