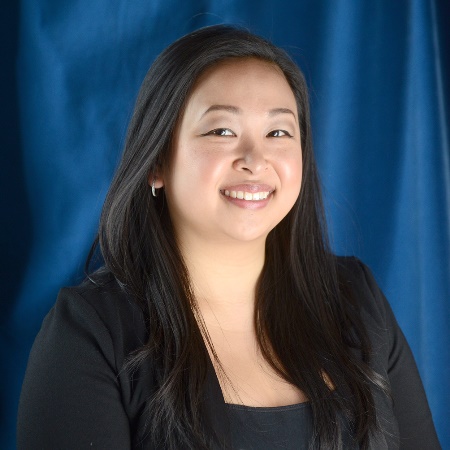 News Release Date:
April 28, 2015
Contact: David Byers, (978) 275-1705
Lowell National Historical Park and the Lowell Community Health Center Partner to Bring Linda Sopheap Sou to the Park as Chief of Interpretation and Education
Lowell, Massachusetts. — Superintendent Celeste Bernardo announced today that Linda Sopheap Sou has joined Lowell National Historical Park's (Lowell NHP) management team as the Chief of Interpretation and Education through a unique arrangement with the Lowell Community Health Center (Lowell CHC). The park and Health Center signed an intergovernmental personnel agreement which allows Ms. Sou to work at the National Park for two to four years. Ms. Sou's expertise at building long term relationships with a wide range of diverse communities and groups, coupled with her background in organizational management, will contribute to Lowell NHP's ability to develop its 21st-century strategy to connect people to parks.
"Linda has a strong background in youth development, community organizing, and organizational management which will help position Lowell National Historical Park for the 2016 National Park Service Centennial and beyond," said Superintendent Bernardo. "She has the skills and experience to lead the park's programming and engage new generations of Lowellians with the park and city's remarkable history, heritage, and resources."
Dorcas Grigg-Saito, CEO of Lowell Community Health Center, acknowledged the appointment as an opportunity to build stronger relationships between the city, the Community Health Center, and the park. "The health center's connection with Lowell National Historical Park has been strong and will be strengthened even more through this partnership. From working on promoting active living and community engagement through the park to renovating our historic 1880s mill building which received an award from the National Park Service, we have worked together to improve the City of Lowell. Sharing Linda's talents will be another way to promote a healthy Lowell together."
"I'm so excited for this amazing opportunity to work to connect two organizations that mean so much to Lowell," said Ms. Sou. "I was born and raised here and both Lowell CHC and the Lowell NHP have played integral roles in my leadership development and the investment into the community that welcomed my parents with open arms!"
Ms. Sou will play a key role as Lowell National Historical Park updates its planning documents, redefines its park interpretive themes, and develops the next generation of community engagement and programming for Lowell's diverse communities while furthering the park's and the Health Center's shared goal of connecting people to parks. Ms. Sou brings a depth of experience and city-wide connections to Lowell's communities through her work for 8 years as the Director of the Health Center's Teen BLOCK, which supports the healthy development of young people and empowers them by Building Leadership, Opportunities, Community, and Knowledge. She oversaw a team of 25, who with the assistance of over 90 volunteers and subcontract partners, supported the engagement of over 5,000 teens in the Lowell community. Linda also serves as the Executive Director, and prior to that, Chair of the Board of the Angkor Dance Troupe, connecting communities through the preservation, education and innovation of Cambodian Performing Arts. Under her leadership, the organization created a strategic plan and 10 year vision, and engaged over 20,000 people a year. Ms. Sou holds a Master's degree in Human Services with a focus on Organizational Management and Leadership.
In 2013, Lowell National Historical Park and Lowell Community Health Center found themselves connected by the canal walkway system that physically joined them, and the diverse communities of Lowell they both served. The park initially approached the Health Center to encourage them to distribute canal walkway brochures to patients at the health center, located in the newly renovated historic mill within the Lowell Historic Preservation District. Through discussions, the park discovered that the Health Center excelled at community engagement and serving the needs of Lowell's communities, as evidenced by the federal Office of Minority Health designating Lowell Community Health Center "one of the top five Community Health Centers in the U.S." based upon its efforts to provide culturally competent care. The park partnered with the Center whose CEO and Deputy Director provided cultural competency training to Lowell NHP's management team. The park and health center also partnered on a LoWellness festival, inspired by the National Park Service "Healthy Parks, Healthy People Initiative," where 12 community partners promoted the local health and medical care communities' use of parks as a tool for free healthy living. These initial Lowell NHP/Lowell CHC partnership projects fostered relationships and the realization that having the Health Center's Director of Teen BLOCK Youth Programs serve as Lowell National Historical Park's Chief of Interpretation and Education could yield great benefits to both organizations.
- NPS -